Seedboxes almost seem too good to be true. With the right plan, they can offer you unprecedented freedom, storage, and control over downloading terabytes of any content you could possibly want. But with so much available content being considered illegal, is a seedbox legal itself?
Considering what many people primarily use these servers for, it's understandable if you're confused about the legality of the seedbox. Luckily, the matter isn't as complex as you might think!
Let's find out once and for all just how legal a seedbox really is.
What is the Purpose of a Seedbox?
A seedbox is a remote high-bandwidth server that you rent for a monthly fee. It is meant to be a convenient way to download and store data on an offsite location if your own personal computer or internet connection doesn't offer the speeds or storage that you need. Also, you won't have to keep your home PC running while downloading and seeding.
One of the handy features of a seedbox is that once data is done downloading or uploading on the remote server, it can then be transferred to your own personal computer. With a powerful enough seedbox, you can even stream downloaded media files, such as movies and TV shows, directly to your TV using media apps like Plex.
To put it simply, renting out a seedbox is like renting out a very fast and powerful computer that can upload and download heavier traffic of data than the average PC, 24 hours a day.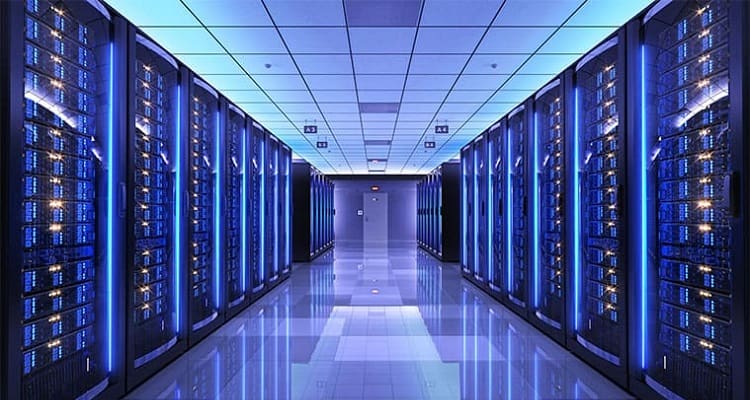 Seedboxes are often compatible with a wide variety of apps that can make downloading or uploading easier, as well as apps designed to seek out relevant data or automatically categorize and organize downloaded media files.
More importantly, seedbox usage is highly anonymous, which means people looking to keep their online activities private and out of sight can by using a seedbox. Since all the downloading is done by a remote machine, your home internet connection and IP are kept safe.
Warning
Governments and ISPs across the world monitor their users' online activities. If found streaming copyright content, you could get into serious legal trouble. Currently, your IP is visible to everyone. I strongly recommend you to get the
best VPN for torrenting
and hide your identity so that your entertainment doesn't take a bad turn.
Is a Seedbox Legal?
Seedboxes are nothing more than remote servers and are therefore perfectly legal just about everywhere.
They are just as legal as a game server or a web server. Servers themselves are not illegal. What classifies an online tool as illegal is not necessarily what something is, but how it is used.
So seedboxes are not inherently illegal, but like many different tools they can be used in a wide variety of ways, and some of those are not legal.
The reason why people tend to ask if a seedbox is legal is that it can admittedly be used for illegal means rather easily. Because the nature of seedbox use is anonymous torrenting, this means anyone with access to one can download illegal content just as easily as they can engage in legal downloads.
At the end of the day, seedboxes are about downloading files, uploading files, storing files, and transferring files. It's not the seedbox server that makes things a matter of legality, but the files themselves. DMCA laws refer to copyrighted content, and seedboxes by definition are a type of server, not a type of content.
Additionally, seedboxes tend to be hosted in countries with higher personal data protection and lax copyright laws, which allow users more freedom than if they used their home PC and connection.
So the next time you wonder if a seedbox is legal, now you'll know that the answer is undoubtedly yes. You should, however, be mindful of what you do with one though.
Can a Seedbox be Tracked?
Some seedboxes can be tracked but others are more covert. It's not really accurate to say that any given seedbox guarantees you 100% anonymity. To achieve this, you will probably need something like a supplementary VPN and a seedbox that uses private torrent trackers rather than public torrent trackers.
While the seedbox downloading and uploading occurs anonymously on the remote server, you still have to access a seedbox from your home computer or smart device. This connection that you make to the seedbox server via the client is often not automatically private and can be seen from your ISP.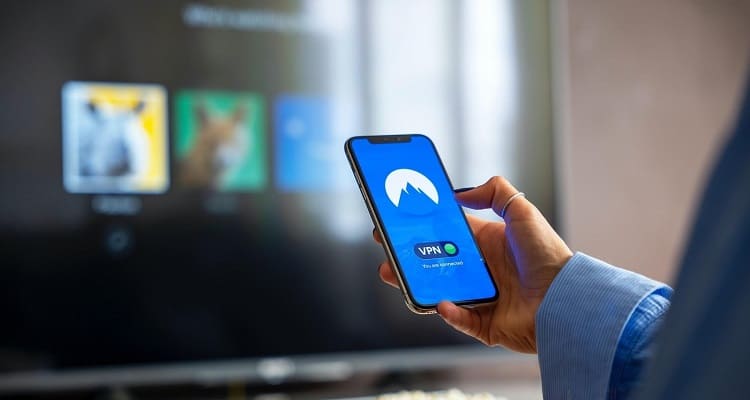 If you want to connect to your seedbox privately without being tracked, you should use a VPN to mask your real IP address when accessing your seedbox. That way even though your ISP will know you are engaging in online activity, they won't see exactly what that activity is, such as connecting to a remote seedbox. This provides you with the protection you need. More importantly, the seedbox provider won't be able to identify your IP either.
As for torrent trackers, you should ideally use a seedbox with private torrent trackers if you don't want to be tracked and minimize the chances of DMCA letters to the seedbox provider.
But, truth be told, there are many providers that will simply ignore DMCA notices or simply delete the offending content and leave it at that. There is virtually no risk for you.
Public torrent trackers are used by more people, and as the name implies, can be readily accessed by anyone. This means that they are more likely to be compromised by a third party, along with the digital paper trail of anyone who has ever used them.
On the other hand, private torrent trackers are locked from the outside and only a select permitted few can use them, making them much safer.
How Does a Seedbox Protect You?
Similar to a VPN, a seedbox allows you to engage in online activity without using your own IP address. With a VPN, your real IP address is swapped out for a different one. With a seedbox, you are accessing data using a different IP address located on a different computer.
Additionally, many seedboxes allow you to pay for your registration with an anonymous cryptocurrency like Bitcoin. When done properly, this can leave absolutely no money trail connecting you to the seedbox company and leaves you completely protected in the event that the server gets hacked, taken down, or compromised.
In order to ensure your Bitcoin can't be traced, you'd need to acquire it from a source that doesn't adhere to KYC (know your customer) protocols. But realistically, you don't need to go to such extremes. Using a reputable seedbox provider provides enough anonymity for virtually all users.
What is the Best Seedbox to Use?
These days there are so many seedboxes to choose from that it can be difficult to settle on only one choice, so let's help you skip the long process of trial and error and give you our top recommendation: Rapidseedbox.
Widely considered one of the best seedboxes available, Rapidseedbox is a near-perfect choice for people new to seedboxes or already experienced with them.
For one thing, Rapidseedbox has so many different plans available that it's mind-boggling. There are cheap plans that give you the bare basics in terms of RAM, storage, and bandwidth, and then there are plans that go all out in terms of SSD or NVMe as well as private server plans with tons of apps.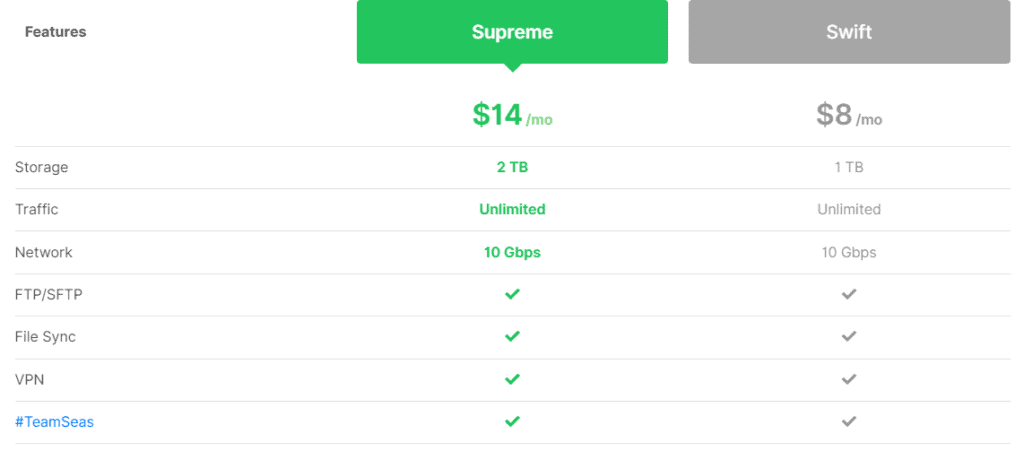 For more seasoned users of seedboxes, Rapidseedbox offers root access which allows you to tinker with the most fundamental aspects of the server itself.
Rapidseedbox also has Google Drive integration which is one of the most in-demand apps for any seedbox. Google Drive integration allows you to have easy and flawless synchronization between your personal Google Cloud account and the seedbox server.
Rapidseedbox even has some of the best 24/7 customer support I've ever encountered from a seedbox provider. Many of their plans also have Plex server compatibility, but you need to opt for some of the pricier options to attain this.
Speaking of apps, Rapidseedbox also has phenomenal app compatibility, including several torrent clients.
Rapidseedbox is ultimately a highly flexible seedbox option that offers nearly anything you could want out of a remote server. The prices are a little more expensive than average, but you are getting every penny's worth with this seedbox.
Read my full Rapidseedbox review here.
Best Seedboxes for 2023
| Provider | Price monthly | Network Speed (Gbps) | Bandwidth Limits (TB) | HDD Space (TB) | Root Access (y/n) | Server Locations | Plex Support (y/n) | Plex GPU Transcode (y/n) | Total # Apps | Google Drive Integration | Public Trackers | 24/7 Support (y/n) | Support Channels | Money Back Guarantee |
| --- | --- | --- | --- | --- | --- | --- | --- | --- | --- | --- | --- | --- | --- | --- |
| Rapidseedbox | $8 - $67 | 1-20 | Unlimited | 1 - 5.6 | Y | FRA, NL | Y (from $30 plan) | N | 38 | Y | Y | Y | Chat, Ticket | 14-day |
| Seedbox.io | $6 - $48 | 20 | 0.1 (Upload) - Unlimited | 0.6 - 16 | Dedicated servers only | FRA, NL, RO | Y (from $16) | N | 21 | N | Y | N | Ticket | 14-day |
| Swizzin | $15.95 - $70 | 10 | 8 (Upload) - Unlimited | 2 - 12 | N | NL | Y | N | 21 | Y | Y | N | Ticket, Discord | 7-day |
| Ultraseedbox | $5.55 - $112.10 | 50 | 2 (Upload) - unlimited | 1 - 16 | N | NL | Y (from $16.77 plan) | Y (from $16.77) | 35 | Y | Y | N | Ticket | 7-day |
| Bytesized-hosting | $15 - $105 | 10 | 6 (Upload) - unlimited | 1 - 18 | Capsule plans only | LUX, NL, FRA | Y (all plans) | Y (all plans) | 44 | Y | Y | N | Tickets, Discord, Email, Twitter | 2-day |
| Dediseedbox | $15 - $25 | 10 | 10 | 0.75 - 1.5 | N | NL | Y (all plans) | N | 34 | Y | Download is allowed but not uploading/seeding | N | Ticket | 7-day |
| Seedboxes.cc | $16 - $85 | 20 | Unlimited | 1-6 | N | NL | Y | N | 28 | Y | Y | N | Ticket / Support Community | 7-day |
| Cloudboxes | $17 - $87 | 20 | 4 (Upload) - Unlimited | 1-6 | Y | NL | Y | Y (optional 10€/m on Small, Medium shared plans) | 80 | Y | Y | N | Ticket, Discord | 7-day |
Keep in mind that there are many other great recommendations out there like Ultraseedbox, Dediseedbox, Cloudboxes, Seedbox.io, and more. These would all be fantastic choices, but Rapidseedbox has got to be my number one recommendation.
Read More: The Best Seedboxes for 2023
Should I use a Seedbox?
Whether you should get a seedbox or not really depends on how much downloading you do on a daily basis and how badly you need your internet activity to be anonymous.
Seedboxes are fantastic tools for people who do a lot of downloading, preferably on a daily basis. If you love seeding via torrents or just downloading as much content as possible then a seedbox sounds like a fantastic option for you.
Keep in mind that you have to pay for access, so you'll want to be using your seedbox as often as possible in order to get your money's worth. If you're only using your seedbox for a handful of downloads, it probably won't be worth the fee.
You also need to keep in mind whether or not you really need anonymity in the first place, as for many people this is the primary reason to get a seedbox.
If you are currently comfortable with the amount of privacy you have then you can skip getting one, but if you feel that your ISP is breathing down your neck, a seedbox will give you the reprieve you're looking for.