There's a lot of talk of VPNs alongside seedboxes these days. But do you really need to have both or would that be overkill?
While it's true that many people use a VPN alongside a seedbox, this ought to be done for very specific reasons that depend on your needs, circumstances, and the nature of the seedbox you choose to use.
Read on to find out all you need to know.
The Pros and Cons of Using a VPN on a Seedbox
Using a VPN with a seedbox isn't really necessary. Here are the top two reasons why you might want a VPN with a seedbox, as well as the top two reasons why you might not want to use a VPN with a one.

Added anonymity
Avoid DMCA complaints
Additional cost
Significantly slower
Advantages of Using a VPN on a Seedbox
Pro: Extra Anonymity
The most obvious benefit to having a VPN is the extra privacy or anonymity that comes with it.
For those who don't know, "VPN" stands for Virtual Private Network. To make a long story short, a VPN masks your real IP address from other computers on the Internet so you can freely browse the web without getting in trouble for any unwanted activities.
That means if you want to surf the web and download or access content in private, a VPN could be a great way to make this a guarantee.
Pro: Avoid DMCA Complaints
Part of the reason why VPNs are so great is that the masked IP address gives you a lot more freedom, not just within the realm of privacy but of security as well.
Warning
Governments and ISPs across the world monitor their users' online activities. If found streaming copyright content, you could get into serious legal trouble. Currently, your IP is visible to everyone. I strongly recommend you to get the
best VPN for torrenting
and hide your identity so that your entertainment doesn't take a bad turn.
Because a VPN masks your real IP address, you'll be able to access content or download files via torrent clients with all of your online traffic being hidden from the torrent seeders and the ISPs.
As a result, you'll be able to access content freely without having the fear of violating any copyright laws or other DMCA rules.
This can really come in handy because sometimes you might stumble upon a download or stream that is subject to DMCA rules but you didn't realize it at the time. VPNs act as a very useful safety net in these situations.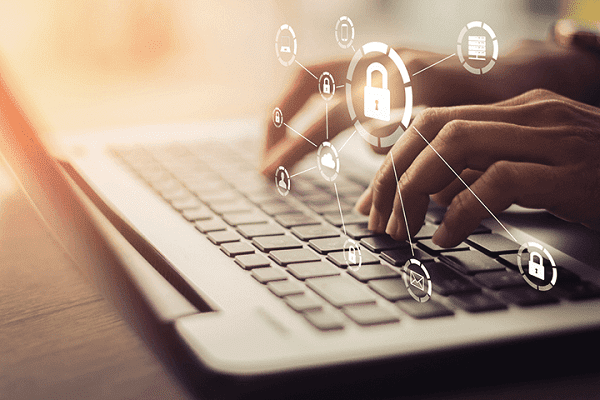 Disadvantages of Using a VPN on a Seedbox
Con: Additional Cost
The most obvious drawback of using a VPN with a seedbox is that it will cost you more money on top of the monthly or annual bill you are already paying for your seedbox.
VPNs typically aren't too expensive, however, and they are almost always much cheaper than seedboxes themselves. So the good news here is that if you can afford a seedbox then you can probably afford a VPN as well.
You will also have to make sure that the VPN you choose is compatible with your seedbox, as not every seedbox will accept every VPN. This goes for some of the most popular ones available too.
Like seedboxes, VPN plans and prices come in a wide variety. If you are on a budget then you can feel free to opt for a cheaper VPN, but this may risk giving you one with inferior stability and speeds.
Con: Reduces Speeds
It's no secret that VPNs can reduce your download and upload speeds when they are active. This can be a problem if you plan on doing a lot of torrenting and prioritize high speeds above all else.
There is some good news here though, as some VPNs will only reduce speeds by a little. Predictably, they are the more expensive ones, but they may be worth the price if you do a lot of heavy daily torrenting.
When it comes to cheaper VPNs, they might have compatibility or stability issues with your seedbox, your region, or your ISP. If this is the case, the benefits of privacy may be outweighed by the significant slowdowns to downloads and uploads they cost.
Are Seedboxes Secure on Their Own?
Like VPNs, some seedboxes are better than others. They may be better at stability, storage capacity, download speeds, or privacy and security.
What determines whether a seedbox is secure on its own depends heavily on the host and their stance on DMCA policies.
A VPN can come in handy if you need to bypass any pesky geographical restrictions, such as getting access to a streaming site not available in your own country. But for anything beyond that, a VPN is pretty unnecessary as long as you're using a tried and trusted seedbox provider.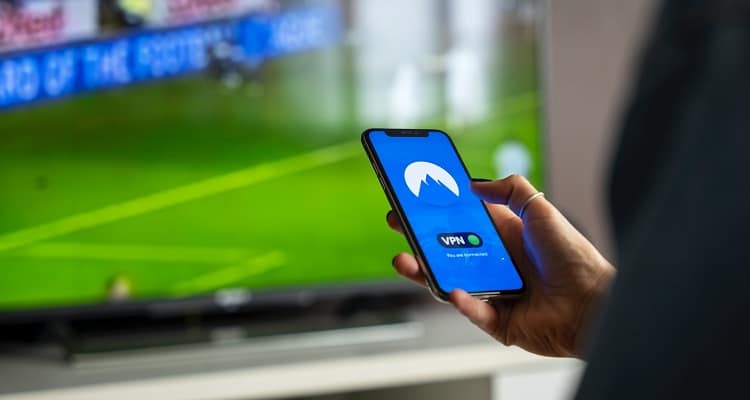 Just about all of the seedboxes we recommend here are safe to use and should be totally fine for avoiding DMCA issues even without a VPN installed. All the best seedbox companies don't save logs, allow you to pay using cryptocurrency for lack of a money or paper trail, and the downloading you do doesn't actually occur on your computer.
Because of the inherent remote nature of seedboxes, they are very secure on their own. Many people have been using trusted seedboxes without a VPN for years and have never run into any privacy or security issues whatsoever.
Does a Seedbox Use Your Home Internet?
The defining characteristic of a seedbox is that downloading doesn't take place at your home computer or home internet.
In its most basic form, a seedbox is a remote server, often located in a different country altogether. Most people use it for torrenting large quantities of data, such as several movies or TV shows simultaneously.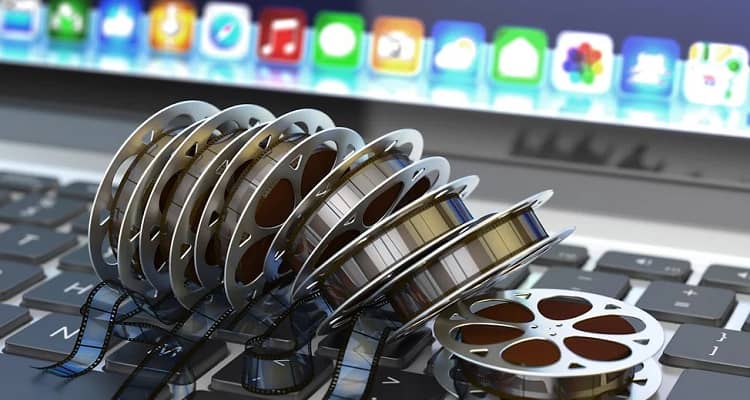 Torrenting and downloading do not use up your own internet or bandwidth. When you pay to use a seedbox, you are using that server's own dedicated bandwidth and speeds as well.
Seedboxes can also bypass any blocks your ISP may place on certain torrent clients or torrent paths and ports. This is yet another way seedboxes don't use your own home internet. They can also accomplish this without a VPN, so keep this in mind the next time you ask yourself whether you need a VPN with seedbox use.
Long story short, you only use your home internet to actually access the seedbox client, but all the actual downloading and uploading through the torrent client itself will take place on their own remote, private server.
How Anonymous is a Seedbox?
Determining the anonymity of a seedbox largely depends on how you access it, including payment.
For starters, the lack of a paper trail will only occur if you pay for a seedbox via cryptocurrency. Using your credit card will make it possible for the seedbox to be traced back to you, in the unlikely event that such an investigation would occur.
Another important factor is how you access the seedbox from your own personal computer. While the seedbox server itself is anonymous, that doesn't necessarily mean that your connection to the said server is anonymous.
A great way to ensure anonymity when logging in would be to use a VPN. Make sure to keep this in mind when you ask yourself, do I need a VPN with seedbox?
More importantly, the seedbox you choose has a great impact on the overall anonymity. To be as private as possible, make sure your seedbox:
Doesn't collect or store any permanent data that can be connected to your real IP address or personal information
Doesn't save the info or names of any of the data or content you have downloaded
Understand the legality of how your seedbox provider responds to legal DMCA requests
Is a VPN Necessary for Torrenting with a Seedbox?
As long as you are using a trustworthy seedbox provider like Rapidseedbox, a VPN should not be considered necessary for torrenting via seedbox.
There can be some minor benefits with using a VPN such as bypassing specific geo-region locks or being able to access the seedbox server or client completely anonymously. But when it comes to torrenting specifically, it really isn't necessary.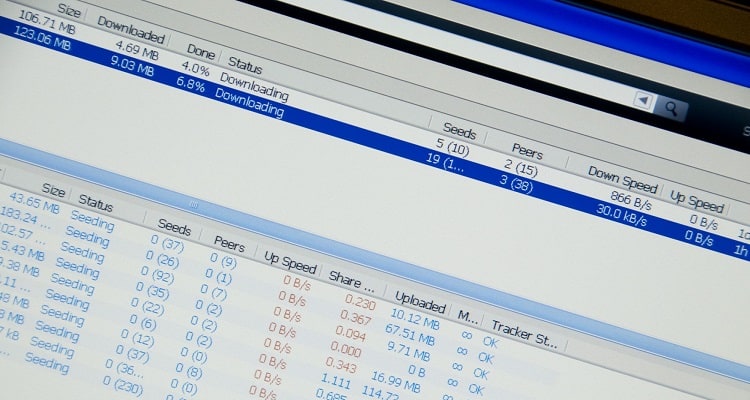 One thing to keep in mind is whether your seedbox uses public trackers or private trackers.
Public torrent trackers are easy to access and can be used by anyone, but they can have data security issues as they are more susceptible to viruses and infiltration from third parties. If your seedbox only allows public torrent trackers, a VPN would give you a little extra protection.
Ideally, if you want to use torrenting with a seedbox without a VPN, you should pick a seedbox provider that allows private torrent trackers.
Private torrent trackers have superior security, they tend to be associated with more high-quality torrent sites and because they're private, there are fewer people using them, which means more freed-up traffic to give you higher download speeds.
Read More: Seedbox Vs VPN: Which One Is Better for Torrenting?
Which VPN is the Best for use with a Seedbox?
If you still want to use a VPN with a seedbox then you may be faced with an overwhelming number of choices as there are so many great services out there and many of them work like a charm with seedboxes.
My pick for the VPN you should use with your seedbox is PureVPN. It is by far one of the most critically acclaimed VPNs ever made, and with great reason.
PureVPN is compatible with a plethora of devices and operating software, plus it has an astonishing number of compatible apps for installation.
There's also a 31-day money-back guarantee on top of the already cheap price should you decide to sign up for one or two years. PureVPN is known for its high speeds and connection stability, which makes it a fantastic choice to use for torrenting with a seedbox.
If you want a VPN that makes the smallest of dents in your download and upload speeds while giving you the unprecedented anonymity you're looking for, PureVPN is a no-brainer for anyone asking themselves do I need a VPN with seedbox torrenting.
Overall Recommendation
At the end of the day when you're asking yourself if you really need a VPN with seedbox, I would recommend a VPN only if you're using a seedbox that is lacking in certain privacy measures, and that VPN would also need to have minimal impact on your download speeds.
If you are using a top-notch seedbox like Rapidseedbox or Seedbox.io, then it will be unnecessary to use a VPN alongside them. These quality seedboxes already offer all the anonymity you'll need while torrenting.
This is especially true if you opted for a more advanced seedbox plan that comes with extra features that improve the security of the server.
Wrapping it Up: Do I Need a VPN with a Seedbox?
As long as you have a quality seedbox server and host that offers great privacy functionality such as private trackers and a zero logs policy, using a VPN for the seedbox itself will not be required.
It may be recommended under specific conditions, such as torrenting, to use a VPN while accessing the seedbox from home. This is how you can guarantee 100% anonymity alongside crypto payments. Regarding DMCA, VPNs are only advisable, not mandatory.
Thank you for reading and I hope that you have learned all you need to know when it comes to VPN with a seedbox. Whether you choose to get both or just a seedbox only, make sure to stay safe and stay anonymous. Have fun!