While torrenting is becoming more and more popular these days, this also means that the supplementary tools associated with torrenting are becoming more popular as well. Two of the most common tools most closely associated with torrenting are undoubtedly VPNs (Virtual Private Networks), and seedboxes.
It is hard to deny that each one will make massive improvements to your torrenting life, but which one is better? Let's find out now.
Why Use a VPN when Torrenting?
VPNs are becoming widely used these days thanks to their incredible abilities to protect people while surfing the internet and downloading content. This makes VPNs an invaluable companion to have for anyone who is a big fan of torrenting.
Maintain Your Privacy
The basic gist of a VPN is its capability to mask your actual IP address while you access the internet. It gives you a different IP address to hide your traceability. This new IP address is generated based on the server location you select.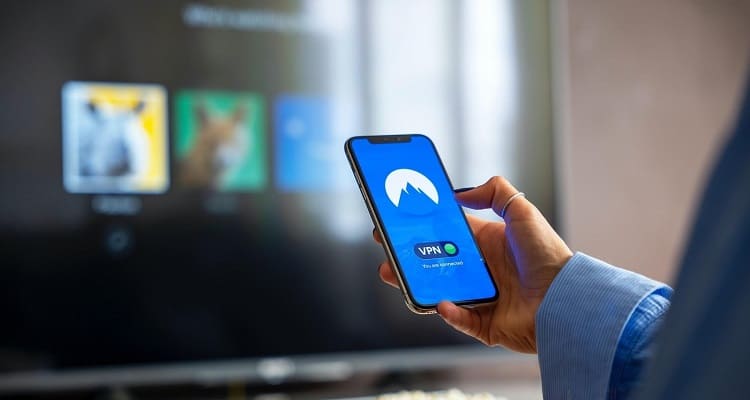 Many of the best VPNs offer hundreds of different server locations in many different countries, which gives you lots of options.
When it comes to torrenting specifically, VPNs can be especially useful. Since the real IP address from your internet service provider is masked, no one will be able to see you're actually accessing and downloading torrents. This gives you a lot of protection when leeching any content.
Add An Extra Layer of Security
Additionally, VPNs are excellent tools for security protocols. VPNs can also come with a lot of useful features like a kill switch that will turn off your torrent client in the event of any kind of disconnection.
It is also important to note that VPNs tend to be considerably cheaper than seedboxes, so this alone makes them a much more attractive option for anyone who is operating on a tighter budget.
Warning
Governments and ISPs across the world monitor their users' online activities. If found streaming copyright content, you could get into serious legal trouble. Currently, your IP is visible to everyone. I strongly recommend you to get the
best VPN for torrenting
and hide your identity so that your entertainment doesn't take a bad turn.
Keep in mind that VPNs aren't necessarily always going to be a perfect option. Some VPNs will dampen your maximum download speeds as not all VPNs are as fast as others. The same can be said about available server locations – some VPNs will offer a lot, some will only offer a couple.
You also have to be a bit careful when using a VPN while torrenting because if you accidentally connect to a torrent when your VPN is off, you will be left exposed (unless you have the above-mentioned kill-switch feature enabled).
The Case for using a Seedbox for Torrenting
For those who are unaware, a seedbox is essentially a remote server that is located in a data center. For a monthly fee, you are allowed to rent a slot from one of many seedbox packages. This will then give you the ability to access a remote virtual server with high download and upload speeds as well as high bandwidth limits.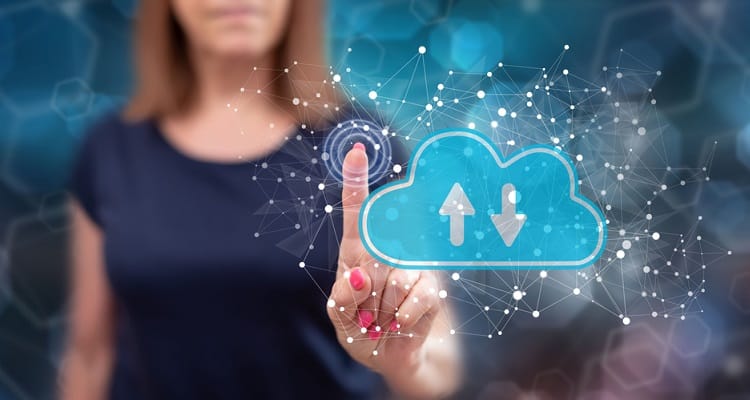 In other words, a seedbox is sort of like renting out aspects of a computer that gives you more storage space to download and torrent things at speeds that are probably much higher than what you are getting with your own personal ISP.
Have Privacy and Security
When it comes to privacy and security, seedboxes can be just as good as VPNs in some respects. Many of the best seedboxes offer several different protocols, such as HTTP, FTP, and SFTP, making them very secure. A lot of seedboxes are also compatible with VPNs, which gives you the option to use both at the same time if that is what you prefer. Best of all, when downloading content, this is not done via your home PC but a remote machine that belongs to the seedbox provider and can't be directly traced back to you.
It also has to be mentioned that one of the best things about using a seedbox is the sheer number of apps you can install into them. We're not just talking about VPNs here.
Install Useful Apps Instantly
Seedboxes can be used with so many different kinds of apps that are related to torrenting, Usenet, Google Drive integration, media streaming servers, and other miscellaneous apps related to file synchronization and automated tracking and downloading of new files. A seedbox on its own is already a great tool, but it can become truly marvelous if it has many apps installed.
Best of all, a seedbox can actually act as a VPN server, allowing your personal devices to safely connect to the Internet without giving up your identity. This is especially useful because seedbox providers tend to be very supportive of anonymity, much more so than your Internet Service Provider.
Have a Wide Range of Options
Another phenomenal aspect of seedboxes is that there is often a huge variety of packages and plans available. You can select the kind of storage you'll be using such as HDD, SSD or NVMe. There are also some great features you may want to use like root access.
Take a look at our choices for the Best Seedboxes of 2023:
| Provider | Price monthly | Network Speed (Gbps) | Bandwidth Limits (TB) | HDD Space (TB) | Root Access (y/n) | Server Locations | Plex Support (y/n) | Plex GPU Transcode (y/n) | Total # Apps | Google Drive Integration | Public Trackers | 24/7 Support (y/n) | Support Channels | Money Back Guarantee |
| --- | --- | --- | --- | --- | --- | --- | --- | --- | --- | --- | --- | --- | --- | --- |
| Rapidseedbox | $8 - $67 | 1-20 | Unlimited | 1 - 5.6 | Y | FRA, NL | Y (from $30 plan) | N | 38 | Y | Y | Y | Chat, Ticket | 14-day |
| Seedbox.io | $6 - $48 | 20 | 0.1 (Upload) - Unlimited | 0.6 - 16 | Dedicated servers only | FRA, NL, RO | Y (from $16) | N | 21 | N | Y | N | Ticket | 14-day |
| Swizzin | $15.95 - $70 | 10 | 8 (Upload) - Unlimited | 2 - 12 | N | NL | Y | N | 21 | Y | Y | N | Ticket, Discord | 7-day |
| Ultraseedbox | $5.55 - $112.10 | 50 | 2 (Upload) - unlimited | 1 - 16 | N | NL | Y (from $16.77 plan) | Y (from $16.77) | 35 | Y | Y | N | Ticket | 7-day |
| Bytesized-hosting | $15 - $105 | 10 | 6 (Upload) - unlimited | 1 - 18 | Capsule plans only | LUX, NL, FRA | Y (all plans) | Y (all plans) | 44 | Y | Y | N | Tickets, Discord, Email, Twitter | 2-day |
| Dediseedbox | $15 - $25 | 10 | 10 | 0.75 - 1.5 | N | NL | Y (all plans) | N | 34 | Y | Download is allowed but not uploading/seeding | N | Ticket | 7-day |
| Seedboxes.cc | $16 - $85 | 20 | Unlimited | 1-6 | N | NL | Y | N | 28 | Y | Y | N | Ticket / Support Community | 7-day |
| Cloudboxes | $17 - $87 | 20 | 4 (Upload) - Unlimited | 1-6 | Y | NL | Y | Y (optional 10€/m on Small, Medium shared plans) | 80 | Y | Y | N | Ticket, Discord | 7-day |
Improve Your Torrent Tracker Ratio
Seedboxes can also be an excellent tool for serious seeders who want to improve their torrenting ratios. Some seedboxes will allow for public trackers, which makes it easier for you to seed your data.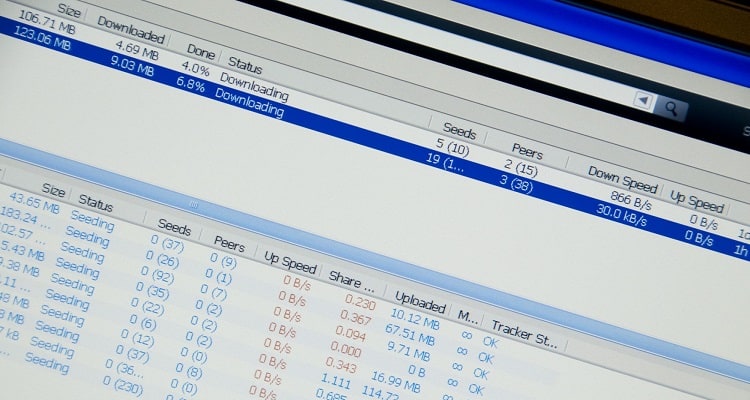 While seedboxes have many pros, they have their fair share of cons as well. Seedboxes are much more limited in their server selections compared to VPNs. Seedboxes can also become considerably more expensive, especially for packages that offer dedicated servers rather than shared ones, faster storage devices, unlimited bandwidth, and other features.
Not all seedboxes offer the same speeds or the same app compatibility, so this is something that has to be kept in mind when selecting a seedbox.
How to Decide on Whether to go for a VPN or a Seedbox for Torrenting?
Deciding on using a VPN or a seedbox will really depend on your own personal circumstances. If you are on a budget, care a lot about privacy and security protocols, want a good selection of server locations and IP addresses and also want a relatively easy installation, then a VPN will be the right choice for you.
However, if you are low on storage space on your personal computer, have slow speeds at home, really care about improving your seed ratios, and love having as many apps as possible installed to make your torrenting more convenient, then a seedbox is the better choice to match your needs.
You Can Actually Keep Both!
Keep in mind that there is absolutely nothing stopping you from using both a VPN and a seedbox simultaneously for torrenting, granted that your seedbox is compatible with VPNs of course. This will cost you a little extra money but it will also give you a little more freedom in choosing how to navigate the internet and how to download your torrents.
Both VPNs and seedboxes are excellent accompaniments to torrenting and each one excels in its own unique ways. Make sure to pick the option that best fits your needs to have the best torrenting experience possible!