If there is an online tool in 2023 that you should pick up, it's got to be a seedbox. A seedbox can make all the difference between having a decent downloading and uploading experience and an absolutely incredible one. Seedboxes are a fantastic way to help you get the most out of acquiring digital content from the internet.
Are you ready to hear more? Then let's dive into the definitive guide on what a seedbox really is.
---
The Basics of a Seedbox
When it comes to seedboxes, the basic principles are really much simpler than you might be expecting. A seedbox is essentially a remote server that you can rent for a monthly fee. Once you rent a slot, you will get access to a very high bandwidth service that provides fast network speeds, large bandwidths, and large storage spaces.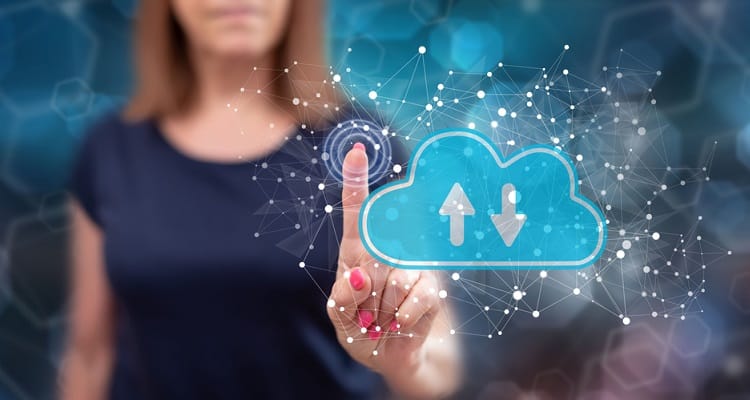 A seedbox is like a remote storage device that also acts as a way to access higher bandwidths than what you may have at home via your ISP. The data is downloaded onto the remote storage and can then be transferred to your own personal computer through various encryption protocols, including HTTP and FTP. Alternatively, media files can be streamed directly from the Seedbox via Plex or similar apps.
What Exactly is a Seedbox Used for?
A seedbox is primarily used as a fantastic upgrade to many aspects of your online downloading and uploading via Torrent and Usenet, particularly when it comes to uptime, bandwidth, extra HDD storage (or SSD or NVMe depending on the package plans available), and privacy.
Instead of using your home PC to upload and download torrent files, you rent a remote machine sitting in a data center (often virtualized) that runs 24/7 and is optimized to transfer data at speeds far beyond the reach of any home Internet Service Provider.
The general gist is that a seedbox is useful for people who want to experience very fast download or upload speeds. It is especially helpful if you're a digital nomad who deals with large chunks of digital files but your internet connection doesn't meet your expectations.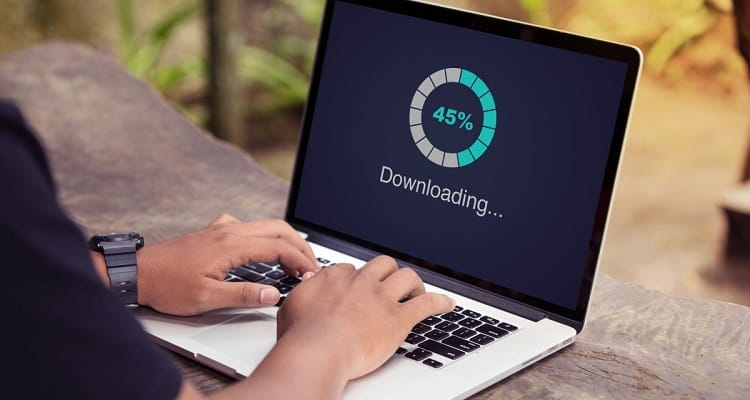 With the insanely high download speeds, you will be able to download tons of music, TV shows, and movies simultaneously and very quickly. Many seedboxes offer download speeds that are in the hundreds of megabytes per second. This means that you can download a two-hour-long movie in mere moments.
Warning
Governments and ISPs across the world monitor their users' online activities. If found streaming copyright content, you could get into serious legal trouble. Currently, your IP is visible to everyone. I strongly recommend you to get the
best VPN for torrenting
and hide your identity so that your entertainment doesn't take a bad turn.
As mentioned previously, seedboxes also have really great upload speeds. This makes them excellent tools if you want to maintain good ratios on torrent trackers.
Do I Need a Seedbox?
Determining whether or not you should get a seedbox for yourself will involve taking a look at your current internet connection and how satisfied you are with it.
The kind of people who should get a seedbox are those who really want to download a lot more content than they already do, or really want to improve their file transferring and seeding speeds.
For example, if you have a Gigabit connection and you only download content every now and then, you probably won't need a seedbox as the price won't cover how much you'll end up using it.
On the other hand, if you download multiple movies every week and you only have a 10Mbps connection and a limited monthly bandwidth, you can benefit greatly from paying for a seedbox slot. This will give you a whole lot more freedom when it comes to how many movies you can acquire per month as well as how fast those films or shows will finish downloading.
More importantly, if you are concerned about your online privacy, or your ISP has taken action in the past against your torrent habits, using a seedbox will help you anonymize all your downloading and uploading.
The Different Packages and Plans of Seedboxes
One of the best things about seedboxes is that there is a lot of flexibility and versatility when it comes to selecting the one you want. This is not only true when it comes to the different seedbox providers themselves but it is also true for the sheer amount of package plans that most seedboxes offer.
The great thing about purchasing a seedbox slot for yourself is that you will have a lot of options to pick the best plan for you and your preferences. Seedbox plans are sorted into very precise categories that will give you many options regarding bandwidth, storage space, storage type (HDD, SSD, etc.).
Take a look at our choices for the Best Seedboxes of 2023.
| Provider | Price monthly | Network Speed (Gbps) | Bandwidth Limits (TB) | HDD Space (TB) | Root Access (y/n) | Server Locations | Plex Support (y/n) | Plex GPU Transcode (y/n) | Total # Apps | Google Drive Integration | Public Trackers | 24/7 Support (y/n) | Support Channels | Money Back Guarantee |
| --- | --- | --- | --- | --- | --- | --- | --- | --- | --- | --- | --- | --- | --- | --- |
| Rapidseedbox | $8 - $67 | 1-20 | Unlimited | 1 - 5.6 | Y | FRA, NL | Y (from $30 plan) | N | 38 | Y | Y | Y | Chat, Ticket | 14-day |
| Seedbox.io | $6 - $48 | 20 | 0.1 (Upload) - Unlimited | 0.6 - 16 | Dedicated servers only | FRA, NL, RO | Y (from $16) | N | 21 | N | Y | N | Ticket | 14-day |
| Swizzin | $15.95 - $70 | 10 | 8 (Upload) - Unlimited | 2 - 12 | N | NL | Y | N | 21 | Y | Y | N | Ticket, Discord | 7-day |
| Ultraseedbox | $5.55 - $112.10 | 50 | 2 (Upload) - unlimited | 1 - 16 | N | NL | Y (from $16.77 plan) | Y (from $16.77) | 35 | Y | Y | N | Ticket | 7-day |
| Bytesized-hosting | $15 - $105 | 10 | 6 (Upload) - unlimited | 1 - 18 | Capsule plans only | LUX, NL, FRA | Y (all plans) | Y (all plans) | 44 | Y | Y | N | Tickets, Discord, Email, Twitter | 2-day |
| Dediseedbox | $15 - $25 | 10 | 10 | 0.75 - 1.5 | N | NL | Y (all plans) | N | 34 | Y | Download is allowed but not uploading/seeding | N | Ticket | 7-day |
| Seedboxes.cc | $16 - $85 | 20 | Unlimited | 1-6 | N | NL | Y | N | 28 | Y | Y | N | Ticket / Support Community | 7-day |
| Cloudboxes | $17 - $87 | 20 | 4 (Upload) - Unlimited | 1-6 | Y | NL | Y | Y (optional 10€/m on Small, Medium shared plans) | 80 | Y | Y | N | Ticket, Discord | 7-day |
Different seedbox plans can also come in either dedicated or shared server plans. A dedicated server means that you will have access to a seedbox server all for yourself, though these plans are typically more expensive. A shared server means you will be using the seedbox server, along with its bandwidth and network speeds, with a few other people. These plans are cheaper but may not offer the most optimal performance.
The Features of Seedboxes
While having access to incredible download and upload speeds is the main benefit of getting a seedbox for most people, many top-quality seedboxes also offer a few extra features to help smooth out the overall experience.
Root Access
One popular feature many seedboxes offer is root access. Root access allows you to have full control over your server. You can do this even though the hardware is in a remote location. While this is a more technical option that many people won't bother using, it can also be a very useful feature for the more tech-savvy customers who want to execute a variety of commands with total control and access.
Instant App Installation
Another important feature of many seedboxes is instant app installation. As we'll cover in the following section, adding as many apps as possible to a seedbox is one of the best things you can do to improve its performance and functionality. But installing dozens of apps can take a lot of time and become rather tedious unless you use a seedbox that has instant or 1-click app installation. This will make adding even as many as 40 apps take mere moments. More importantly, all apps come fully configured, so you are ready to go.
Google Drive Integration
Seedboxes that have integration or compatibility with other essential features is a huge must for many people. For one thing, Google Drive integration is really important as this allows you to take advantage of unlimited cloud storage on Google Drive's G Suite plans. Google Drive is a popular platform for storing data in the cloud, so any seedbox that can be synced up with it is a huge plus.
PLEX Support
Additionally, seedbox enthusiasts are always looking for a good seedbox that has compatibility with Plex media servers. This makes it very easy to stream downloaded content stored on the seedbox to one's own Plex set-up on their personal computer via streaming. This eliminates the need to transfer media files to your home before viewing content.
GPU Transcode
Another very important seedbox feature is having GPU transcodes. This makes it faster to process media files for streaming by allowing the graphics card to do it rather than the CPU.
Public Trackers
Lastly, a good seedbox should also allow for public trackers. This makes it easier to have your torrents be discovered which makes it easier for them to be shared and makes it easier for you to acquire better seeding ratios. It also helps with grabbing the odd torrent from piratebay.
What Kind of Apps Can be Installed Onto a Seedbox?
When learning about what makes a seedbox, it is very important to understand that good app support is by far one of the most important aspects of any seedbox. This is because, even though seedboxes are often defined by their high speeds and remote server capabilities, they are improved greatly by what kind of apps can be added to them. We can safely say that the best seedboxes are the ones that truly distinguish themselves from the rest, and this is done by having great app support.
After all, the apps are what give a seedbox its functionality.
There are a lot of different kinds of apps that can be installed onto a seedbox, but it is vital to know what types exist so you can know how you'll want to customize improve your seedbox when the time comes.
For one thing, many seedboxes are compatible with open-source VPNs for extra layers of security, privacy and anonymity.
Other popular sorts of seedbox apps include automatic downloaders that seek out content for you and download it on your behalf. This could be anything like a new single released by an artist you listen to or the latest episode in a show you have downloaded before.
Seedbox apps can also include file syncing apps so that all of the data and content you've acquired can be properly organized with cloud services.
Of course, seedboxes are generally compatible with a solid amount of torrent clients such as Rtorrent, Deluge, and Transmission. Seedboxes will also generally be compatible with media managers and servers, the most popular being Plex.
As you can see, seedboxes are compatible with a wide array of different apps that will only make your downloading and uploading even easier. This wasn't even an exhaustive list either!
A Seedbox Is a Remarkable Tool to Consider
Now that you've learned all the basics of what a seedbox is and what it can do, hopefully, you've been convinced that acquiring one for yourself will truly improve your online downloading, torrenting, and cloud storage management. A seedbox is a remarkable tool that should be utilized by any downloading or uploading enthusiast in 2023 and beyond.