Anyone who spends a lot of time downloading files from the internet will inevitably face a few issues when it comes to privacy, ISP concerns, storage and bandwidth limitations, and more. While there is always something new to download and add to your personal library, it can get tough trying to organize and manage all of your data, let alone keep a healthy upload ratio.
That's why people who are very active torrent or Usenet users and tend to download and upload GBs of data every month should seriously consider investing in a seedbox, as should anyone looking for Plex hosting solutions.
For anyone who really wants to upgrade how they upload and download files—whether they come from public/private torrent trackers or Usenet services —take a look at our choices for the best seedboxes of 2023.
| Provider | Price monthly | Network Speed (Gbps) | Bandwidth Limits (TB) | HDD Space (TB) | Root Access (y/n) | Server Locations | Plex Support (y/n) | Plex GPU Transcode (y/n) | Total # Apps | Google Drive Integration | Public Trackers | 24/7 Support (y/n) | Support Channels | Money Back Guarantee |
| --- | --- | --- | --- | --- | --- | --- | --- | --- | --- | --- | --- | --- | --- | --- |
| Rapidseedbox | $8 - $67 | 1-20 | Unlimited | 1 - 5.6 | Y | FRA, NL | Y (from $30 plan) | N | 38 | Y | Y | Y | Chat, Ticket | 14-day |
| Seedbox.io | $6 - $48 | 20 | 0.1 (Upload) - Unlimited | 0.6 - 16 | Dedicated servers only | FRA, NL, RO | Y (from $16) | N | 21 | N | Y | N | Ticket | 14-day |
| Swizzin | $15.95 - $70 | 10 | 8 (Upload) - Unlimited | 2 - 12 | N | NL | Y | N | 21 | Y | Y | N | Ticket, Discord | 7-day |
| Ultraseedbox | $5.55 - $112.10 | 50 | 2 (Upload) - unlimited | 1 - 16 | N | NL | Y (from $16.77 plan) | Y (from $16.77) | 35 | Y | Y | N | Ticket | 7-day |
| Bytesized-hosting | $15 - $105 | 10 | 6 (Upload) - unlimited | 1 - 18 | Capsule plans only | LUX, NL, FRA | Y (all plans) | Y (all plans) | 44 | Y | Y | N | Tickets, Discord, Email, Twitter | 2-day |
| Dediseedbox | $15 - $25 | 10 | 10 | 0.75 - 1.5 | N | NL | Y (all plans) | N | 34 | Y | Download is allowed but not uploading/seeding | N | Ticket | 7-day |
| Seedboxes.cc | $16 - $85 | 20 | Unlimited | 1-6 | N | NL | Y | N | 28 | Y | Y | N | Ticket / Support Community | 7-day |
| Cloudboxes | $17 - $87 | 20 | 4 (Upload) - Unlimited | 1-6 | Y | NL | Y | Y (optional 10€/m on Small, Medium shared plans) | 80 | Y | Y | N | Ticket, Discord | 7-day |
---
RapidSeedbox.com
Multiple plans
Root access available
Very high list of compatible apps
Google Drive integration
Great UI
Higher than average prices
Plex support only available in premium packages

While its packages may be pricey for some, Rapidseedbox is one of the best seedboxes for those who love to have plenty of choices when it comes to compatible apps.
Rapidseedbox also has phenomenal customer support that is 24/7, very in-depth blog posts, and a very smooth UI that should make Torrent and Usenet fans feel right at home. There are also Wiki articles that can help you with just about anything.
Combine that with Plex server compatibility, Google Drive integration, an excellent dashboard, and multiple packages for versatile bandwidth and speed combos, and it is hard to not be satisfied by what's on offer here. The flexibility of options that are available here is hard to beat.
---
Seedbox.io
Fast customer service that is 24/7
Many different packages
SSD storage plan
Very large storages
Unlimited bandwidth
Very affordable prices
14-day money-back guarantee
Good UI and dashboard
No live chat or phone contact
Limited connection speeds
No GPU transcodes
Limited app support

With so many different payment plans and payment methods, Seedbox.io should be accessible to anyone. Let's not forget the excellent speeds and storage capabilities that all come at relatively low prices.
While the dashboard and lack of customer support through a few channels is a curious omission on their part, there is absolutely no denying that Seedbox.io delivers one of the highest quality seedboxes out there. The SSD storage plan is very appealing to people who really care about speed above all else, and the fact that their plans are affordable despite the great network and server capabilities is pretty amazing.
If you want to get the most bang for your buck, with several flexible packages to choose from on top of that, Seedbox.io is probably the way to go.
---
Swizzin.net
Great for maintaining high ratios
Excellent performance and customer service
High bandwidth limits
Public trackers allowed
Easy installation
Performance tuner
No 24/7 support
Expensive packages
No Root Access
No GPU Transcoding

While Swizzin.net offers some great performance out of the box, what really makes it a distinct seedbox is its performance server tuner. This feature will optimize anything from the network to the caching to making downloads and uploads go as smoothly as possible based on the current circumstances. It comes at an extra price but it's an invaluable feature that definitely makes this seedbox worth consideration.
Swizzin.net is a seeder's dream thanks not only to its server tuner but also because of the great bandwidth provided and the inclusion of public trackers. It is not cheap, but anyone willing to shell out the cash will find that everything about this seedbox is worth the price.
---
Ultraseedbox.com
Great range of packages
Unlimited bandwidth for some packages
GPU transcoding
Public trackers are always allowed
Multiple payment methods
Speeds can sometimes drop dramatically when using VPNs
Login times can be long

Ultraseedbox is one of the most flexible seedboxes on the market thanks to its large range of packages. While they are beginner-friendly, their in-depth FAQ is a phenomenal resource for all you need to know about getting the most out of your seedbox.
The biggest problem with Ultraseedbox is that sometimes its speeds can slow down to levels that would be considered annoying. Usually, its networks and servers are operating in tip-top shape though.
Combine this with some great features like the Plex Server compatibility, GPU transcoding, and public trackers and you have yourself a very reliable seedbox that delivers most of what you could ask for. The higher upload bandwidth limit that comes with the more pricey packages is definitely a feature that will be extremely appealing to the most dedicated Torrent and Usenet users out there.
---
Dediseedbox.com
Excellent customer service
Great security features
Plex Server is available in all packages
Good interface
Good amount of compatible apps
Easy installation
Pricier than average
No GPU transcoding
Public trackers only allowed for downloading, not uploading
No live chat
With solid app compatibility, easy installation, and phenomenal customer service, Dediseedbox is a great choice for people who want a beginner-friendly seedbox. It may not have all the features to satisfy the more technical users who are really into torrent seeding, but it has solid packages that will get the job done for downloading content.
Dediseedbox also has many discounts going on throughout the year, so despite the relatively high normal prices, you may just find it at a hard-to-resist price.
It's not the greatest seedbox on the market today and the lack of certain features may be a turn-off for some of the more advanced and technical users out there. However, Dediseedbox can be a great choice for first-timers thanks to its app support and very friendly user-interface. It's overall a solid package that definitely deserves a fair deal of praise.
---
Cloudboxes.io
Very clean user interface
Unlimited bandwidth
20Gbps network speed
Root access
Easy to use
Not all apps are auto-updated
Customer service is very slow

Cloudboxes.io now offers NVMe and Dedicated packages on top of its Premium shared plans. Plus, Cloudboxes.io is very sleek and easy to use, which makes it very enticing. It works great with many of the most popular seedbox apps too.
The 20Gbps network speed alone is a very juicy feature that should make some people look past the slow customer support. While app support is generally good, installing and updating them can sometimes be a bit cumbersome. The packages are expensive however, so not everyone will feel that Cloudboxes.io is really worth the entry price.
---
Bytesized-hosting.com
Good network speeds
Unlimited bandwidth
Massive amount of apps and plugins
Public trackers always allowed
Quick to install and load
Google Drive and Amazon Cloud Integration
No Root Access for most plans
Slightly more expensive than average

Not only can you integrate Google Drive with Bytesized-hosting but you can also integrate Amazon Cloud. Even more impressive is that this seedbox is compatible with the largest number of apps on this whole list. This alone should be a very tempting feature for many people out there.
Additionally, the unlimited bandwidth combined with what might be the greatest list of compatible applications out there makes this one of the best seedboxes available today. While it's a little more expensive than average, it's still cheaper than other seedboxes that offer similar plans or even inferior ones.
Bytesized-Hosting.com is a fantastic choice for novices and seedbox pros alike, and this is what makes it one of the best seedboxes out there, regardless if you are buying its cheapest plan or its most expensive.
---
Seedboxes.cc
Unlimited bandwidth
Plex server support
Good app support
Quick setup and installation
Great dashboard
Limited server choice
Expensive plans
Lack of GPU transcoding
Average speeds
Rather low storage space

Seedboxes.cc is a solid seedbox with a number of good features. While they accept cryptocurrencies, they do keep logs about your information so it is necessary to use a good VPN with this seedbox. They are recommended if you really need good storage capabilities but they fall short in too many other areas to hold a candle to other options.
While Seedboxes.cc is not bad per se, the pros really only outweigh the cons by a moderate amount. While unlimited bandwidth and massive storage space are great, the prices and the inconsistent network speeds will be something you will always have to deal with. If Seedboxes.cc could fix these two issues, it would be a much better seedbox that could compete with the others on this list.
---
What is a Seedbox?
Seedboxes are your best friend when you want to download, upload, and store massive amounts of data. A seedbox is essentially a remote server that allows for very high bandwidth uploading and downloading. Seedboxes allow you to easily manage your downloads or torrents with huge benefits when it comes to storage, synchronization of files, and privacy.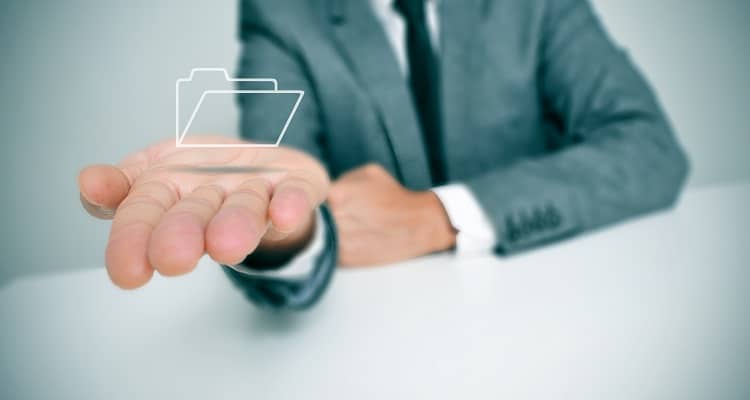 Seedbox servers use a public IP address where you can store your uploads and then later retrieve them from said server to store on your own personal computer. Alternatively, you can also access your data directly via FTP or even stream straight from your seedbox with Plex or similar software. In short, a seedbox essentially works as if you are renting access to a very fast data center that makes downloading digital files much easier and safer.
Many seedboxes are also compatible with a wide variety of apps such as streaming media players (e.g. Plex server), torrent clients and more.
How Does a Seedbox Work?
While the technology behind a seedbox may seem complicated at first, it's actually fairly simple, even easier to use.
Generally, a seedbox operates by using certain protocols that enable peer-to-peer or P2P file sharing. The BitTorrent communication protocol is a popular choice but there are other ones as well. Seedboxes will also use a Secure File Transfer Protocol (SFTP) for downloading files safely and privately to your home devices. These protocols allow you to download files safely from torrents that will only allow traffic that will be recognized by your ISP as legitimate.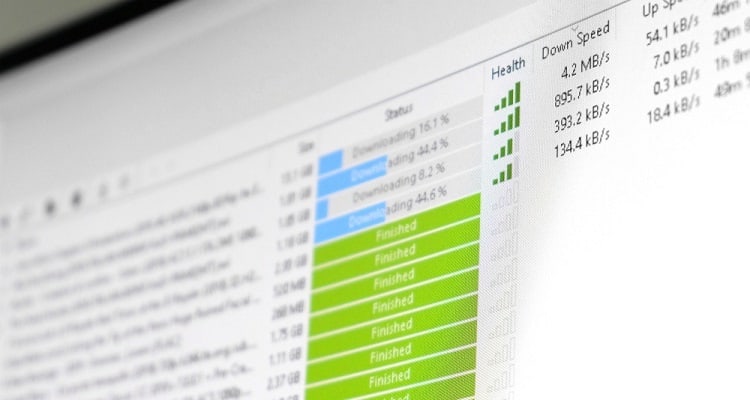 When it comes to using the seedbox yourself, many of the available best seedboxes will also provide a browser-based front-end that operates pretty similarly to a torrent program. It is here that you can see all of your downloaded and uploaded files. A seedbox management console gives you many functions such as access to apps or VPNs, automated and scheduled transfers, the ability to store your files on the seedbox server for future retrieval, and more.
Not only can seedboxes work with torrenting but they are also frequently used with Usenet as well. Even though using Usenet is not as sensitive as using torrents when it comes to privacy and security, combining seedboxes with Usenet clients can have multiple benefits. Combining Usenet with a seedbox will really allow you to stay more in touch with what's available to download and seed. You don't require to let your home PC run all the time, you won't put a toll on your home connection, and you are guaranteed 100% privacy, let alone much higher speeds.
Seedbox Compatible Apps
Anyone who wants to take full advantage of their seedbox will have to take a multitude of compatible apps into consideration. While different seedboxes will have different compatibility lists, you can generally expect the same kinds of apps to be available on the best seedboxes.
Torrent Clients
The first kinds of apps you should be thinking about are torrent clients. Seedboxes allow you to set what the default torrent client will be for downloading files. There are many options to choose from, but we'll only be concentrating on three of the best seedbox torrent clients.
Rtorrent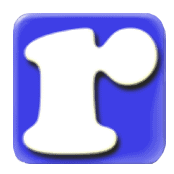 First is Rtorrent, which is one of the most popular choices and is often considered the best torrent client choice for seedboxes. Rtorrent is lightweight which means that it is blazing fast and does not require a lot of computing power.
It has an excellent user interface that is easy to navigate and control. Rtorrent is also very stable and rarely ever crashes on you. Plus, it supports many plugins that will help with file management and other tasks.
Deluge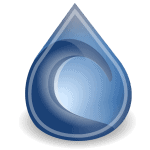 Deluge is another very popular choice for the best seedbox torrent clients. It is very beginner-friendly thanks to its simple design and arguably has the best graphical user interface of any torrent client. While it often has better performance and stability than even Rtorrent, it, unfortunately, does not support RSS feeds which may be a big con for certain users.
Transmission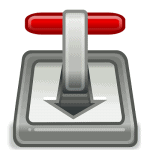 Last is the Transmission torrent client. It is a little harder to use compared to the previous two clients and the web UI isn't as clean or simple, but Transmission does work on portable mobile devices. This is a big plus for anyone who plans on connecting their seedboxes backend to their smartphone or tablet device.
Usenet Clients
Much like how torrent clients can be added to a seedbox, you can add Usenet clients as well to download or store any NBZ files.
SABnzbd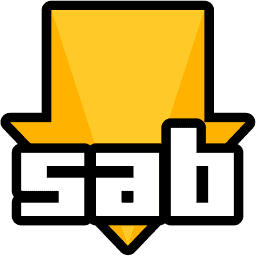 If you're looking to know which Usenet clients are great to use with the best seedboxes, one of our recommendations has to be SABnzbd. Not only is it completely free and one of the most popular Usenet clients out there but it is compatible with a massive amount of extensions. It is also extremely easy and quick to install and setup on any seedbox.
NBZGet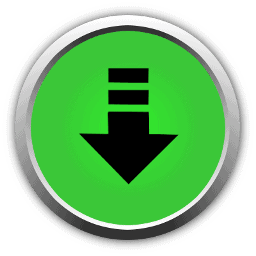 NBZGet is another popular choice as a Usenet client for the best seedboxes. It has excellent performance, is compatible with all three major platforms (Windows, Linux and Mac), and runs very smoothly in the background without taxing your system. It's easy to install and the user interface is simple yet intuitive.
Seedbox Compatible Media Players
While seedboxes are best known for monitoring, automating, and downloading files from torrents and Usenet, the best seedboxes around are compatible with a wide variety of apps that will make your seedbox experience all the more convenient. One of the most important kinds of seedbox apps you should acquire are media players that can stream your content from your seedbox storage onto your home monitor.
There are lots of media streamers out there but here are the top 3 choices for use with seedboxes.
Plex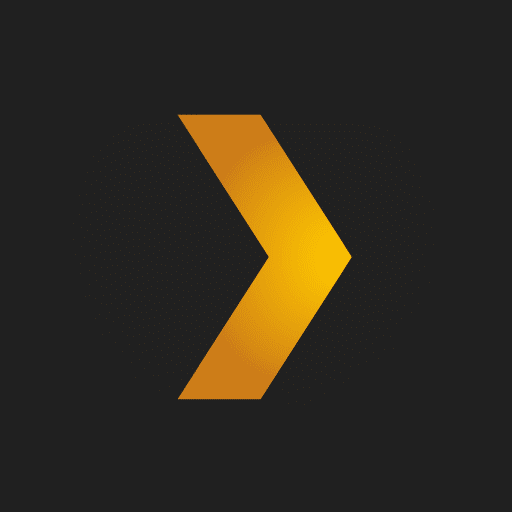 The first choice is a very well-known media player called Plex. It's by far one of the most popular choices for seedboxes. It has an impressive and growing library of free streaming content but more importantly, it is easy to set up with seedboxes and gives you an incredibly smooth streaming experience that rivals Netflix and Amazon Video.
Emby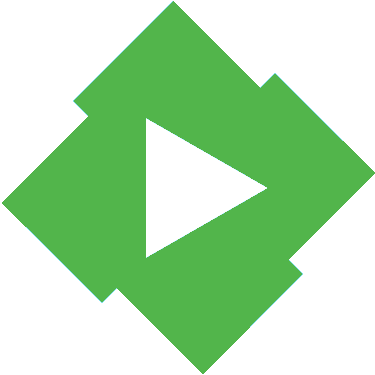 Another great choice is Emby, which is excellent at organizing your media files. With Emby you will be able to easily sort all of your photos, shows, movies and music into multiple categories. This will be especially convenient since most people who get into seedboxes typically download thousands of gigabytes of media data.
Jellyfin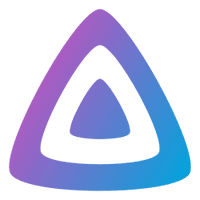 Last but not least is Jellyfin, which is considered a viable open-source alternative to media players like Plex or Emby. It's a relatively new media streaming contender but is already considered by many to be one of the best options available.
Jellyfin comes with parental control options, free Live TV support and is completely free, unlike Emby and Plex which both have premium packages.
Seedbox Search Index Apps
Using a seedbox without a handy search index almost defeats the purpose of getting a seedbox in the first place. Search indexes are vital parts of the seedbox experience as they will actively seek out new files to download from your Usenet and torrent clients based on your own preferences. There are two great choices to pick from discussed below.
Sonarr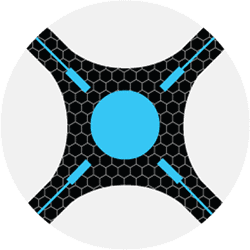 Sonarr is the best option for a seedbox search index for TV content. It's very easy to install and it works perfectly with Usenet and torrenting. Sonarr also allows for some very flexible downloading options so that you can set it to search for the video quality or resolution you want. That way you can only download content in 1080p with no worries.
Radarr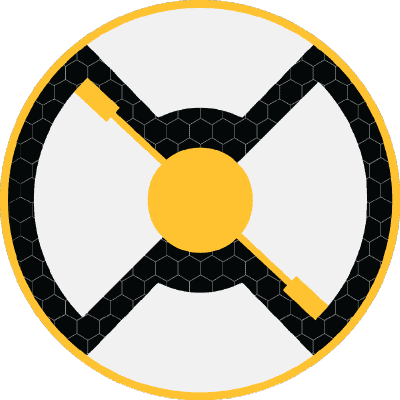 Another great seedbox search indexer is Radarr which is also a perfect choice for both Usenet and torrent clients. It's simple to install and will automate all your movie downloads.

Jackett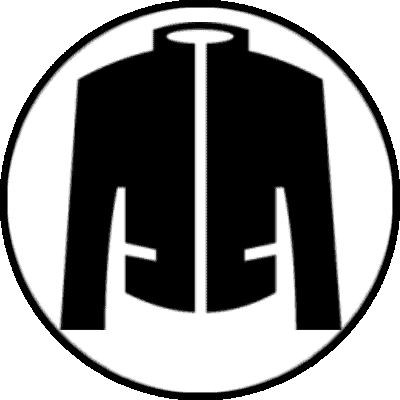 Once you've selected either Radarr or Sonarr for your seedbox, you should also consider downloading Jackett. While it doesn't work like these other apps, Jackett is essentially a proxy server that will take a query from search index apps and add them all onto one location and is essential for setting up Sonarr and Radarr with torrent trackers.
Google Drive Integration with Seedboxes
Some owners of seedboxes may want to consider looking into Google Drive integration. Certain apps will allow you to sync up your seedbox storage with your Google Drive. This will allow for easy and seamless transfers of data so you can access all of your downloaded media however you wish.
More importantly, with a GSuite account, you can take advantage of unlimited online cloud storage to store all your 4K movies and TV Shows for easy streaming from Plex.
Rclone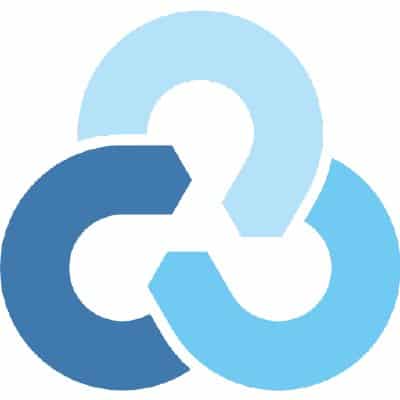 One app you will want to look into regarding Google Drive Integration is Rclone. If you want to get as much storage as possible for your Plex server or seedbox, this is the app to do it. With a G Suite account connected, you will be able to host your downloaded media onto Google Drive for virtually unlimited storage.
Keep in mind that not all seedboxes are compatible with Rclone. Bytesized Hosting and Ultraseedbox are great choices for Rclone compatible seedboxes.
Miscellaneous Apps for Seedboxes
While many seedbox apps have already been covered, there are many more out there that will vastly improve your experience.
Bazarr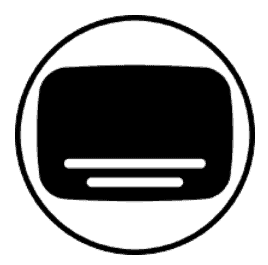 One great addon for seedboxes is the Bazarr app which functions as an accompaniment to either Sonarr or Radarr. Much like how Sonarr and Radarr will automatically seek out new downloads for you, Bazarr works in a similar manner but for subtitles instead.
This makes Bazarr an excellent addition for anyone who prefers watching their shows and movies with subtitles, whether it be because they watch a lot of foreign content or have impaired hearing.
Lidarr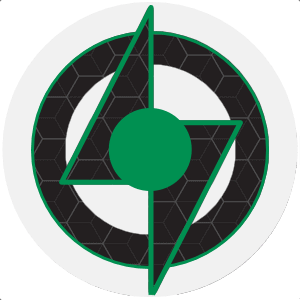 Speaking of Sonarr and Bazarr, Lidarr is another similar seedbox app but works with hunting down music as opposed to films, shows, or subtitles. Lidarr is capable of collecting music from Usenet and torrent clients as it monitors several RSS feeds. It can also sort and rename them so that your collection will be better organized.
Much like how Sonarr can be set to only search for HD quality films and shows, Lidarr can be set so that it only seeks out certain bitrates and audio codecs, like mp3 320kbps or FLAC files. It can also scan your current library and look for any missing tracks based on album or artist categories.
Nextcloud

Another great seedbox app to keep in mind is Nextcloud. This app is especially vital for people who really want to move their data to the cloud as much as possible without relying on iCloud or Google Drive.. Nextcloud is a cloud server that is not only open source but also allows you to store and share files with great security precautions.
From your home computer, you can access and protect your data through your very own personalized cloud storage service. This makes it a great tool to place your downloaded files in a digital vault while also giving you the option to share them with whoever you choose.
Syncthing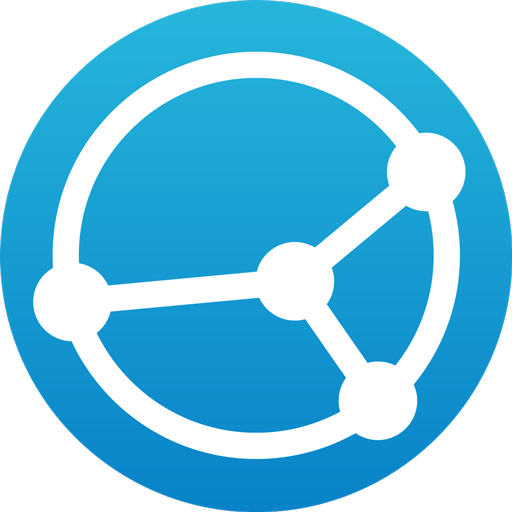 Anyone who uses seedboxes knows that file synchronization is one of the most important things to manage. This is why the Syncthing app is especially useful, particularly if you are dealing with two or more computers.
Not only is Syncthing open source and open protocol but it never takes any of your own data. It is merely a great synchronization app that will allow all of your files on multiple devices to be synced up to perfection.
VPNs
While there are so many more apps for seedboxes that can be covered, the last one that we'll look at is arguably the most important one of them all: a VPN. Also known as a Virtual Private Network, a VPN is the ultimate tool when it comes to both privacy and security.
VPNs will mask your IP address as you are accessing the internet from your ISP. This makes it much safer when you are collecting movies, shows, music, and other media through your seedbox, torrent clients, and Usenet clients. OpenVPN is one of the best VPNs out there and is compatible with several of the best seedboxes available.
Why do I Need a Seedbox?
Most people have spent their time downloading their content with little issue, so some may be asking what the point even is of getting a seedbox in the first place. While seedboxes are especially useful for certain people, they have the ability to make anyone's life much easier.
The first thing that should clue you in on why you may need a seedbox is based on how much downloading you do. Seedboxes make downloading and sorting your content much easier, but this is particularly important for people who download a lot, and by a lot, I mean hundreds of gigabytes a month or more.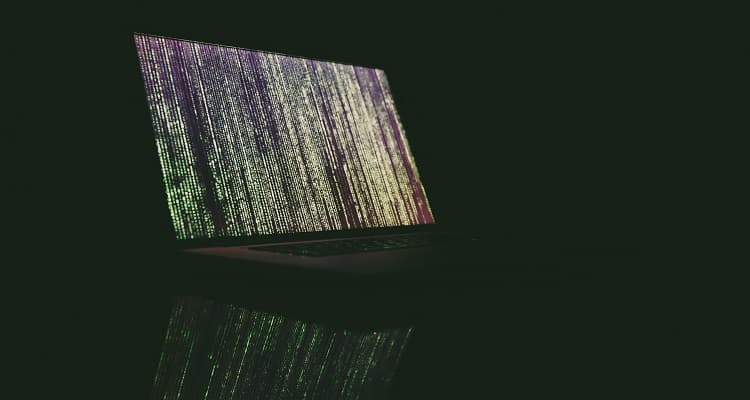 If your personal computer doesn't have a ton of storage then you will feel the advantage of having potentially several terabytes of data storage in a different location. If you also have very fast internet speeds then seedboxes are a no brainer. You will be able to download tons of massive files in a far more convenient manner, and you'll be able to manage, organize and synchronize all of that data much easier.
Another great benefit of seedboxes is that you don't need to leave your PC on 24/7 for seeding. Veteran torrent users understand the value in providing good seeds to the community, and with a seedbox, they won't have to unnecessarily tax their computer or their home electrical bill. A seedbox can perform all of these functions on its own dedicated server, even if your home computer is shut off.
For example, if you have below-average internet speeds then you've probably felt the pain of everything slowing down when you are downloading just one movie. With a seedbox, you can download your film onto the seedbox's storage and have your regular internet connection at home be unaffected. In other words, seedboxes really give you a lot of flexibility when it comes to multitasking online.
Seedboxes are also an excellent way to bypass any throttling that may be imposed on you by your ISP. Because the seedbox traffic occurs on a dedicated data center location far away from your home Internet, you'll be able to complete your uploads and downloads uninterrupted by any ISP limitations.
Speaking of your ISP, seedboxes also give you great peace of mind with the anonymity they provide you in their private servers. Combine this ability of seedboxes with a VPN and a Plex server and you will be able to download, upload, and access your content with total privacy and security.
At the end of the day, getting yourself a seedbox is the best choice you could possibly make to give your torrent downloads and seeding a serious upgrade. It's also a fantastic supplement to your preexisting Plex server so you can stream content from a remote virtual location seamlessly and quickly.
Seedbox Buying Guide
If this is your first time shopping for a seedbox, you are almost certainly asking yourself what you should be looking for in a good one. There are several seedboxes available these days and while we did cover the eight best ones earlier, you can still benefit from learning the basics on how to spot a high-quality seedbox on your own.
Price
The first thing to take into consideration when buying a seedbox is perhaps the most obvious factor: the price. Seedboxes come with a monthly cost but purchasing one is a little more complex than selecting the cheapest option.
You should always take into consideration how much storage space you'll need, what download and upload speeds you want, and then decide on what price you'll be willing to pay.
As an example, a seedbox that offers 10Gbps and 1000Gb of storage for $15 a month would be a solid deal for some people, but those on a budget will likely be satisfied paying $5 a month for a seedbox that offers 1Gbps and 100Gb of storage.
Network Speed and Bandwidth Restrictions
Just as seedboxes have a monthly fee, they also have bandwidth limits that work on a monthly basis. Seedboxes should be purchased based on how much you plan to download or upload per month. There's no use paying more for a 1000Gb per month seedbox when you only need 200Gb each month.
The network speed is another very important factor when selecting a seedbox. This should also be chosen based on how much you plan on downloading or uploading, as well as how fast you want your files finished and whether you intend to do any racing with your seedbox (i.e. to upload new releases as quickly as possible). If you plan on downloading a lot of shows and movies at once then you may want to opt for at least 5Gbps.
However, if downloading only one or two items at once is sufficient for you then feel free to pay less and acquire a speed of 1Gbps. Keep in mind that those invested in seeding will want to have higher network speeds.
Storage
Not only do you have to think about how much storage space a seedbox offers but you will also have to consider the very type of storage space that is being used. The three main kinds of storage systems are HDD (Hard Drive Disk), SSD (Solid State Drive), and NVMe (Non-Volatile Memory Express).
The general gist is that HDDs are the cheaper but slower option, SSD is much faster and often less costly than HDDs, and NVMe is a far faster variant of SSD virtual speeds. While SSDs are about three times faster than HDDs, NVMe is about four times faster than SSDs.
Users who prioritize downloading files will be fine with HDD storage only, but big advocates of seeding will most benefit from NVMe drives as they are extremely efficient when it comes to large file transfers. NVMe drives can go as fast as 2Gbps when it comes to these file transfers, which would be a massive help for improving torrent share and seed ratios.
Plex Transcode
One of the more technical aspects of selecting a seedbox to purchase is the Plex transcode. Since Plex is still one of the most popular media and streaming players out there, seedboxes tend to make themselves marketable to people by having a lot of Plex support such as with Plex servers.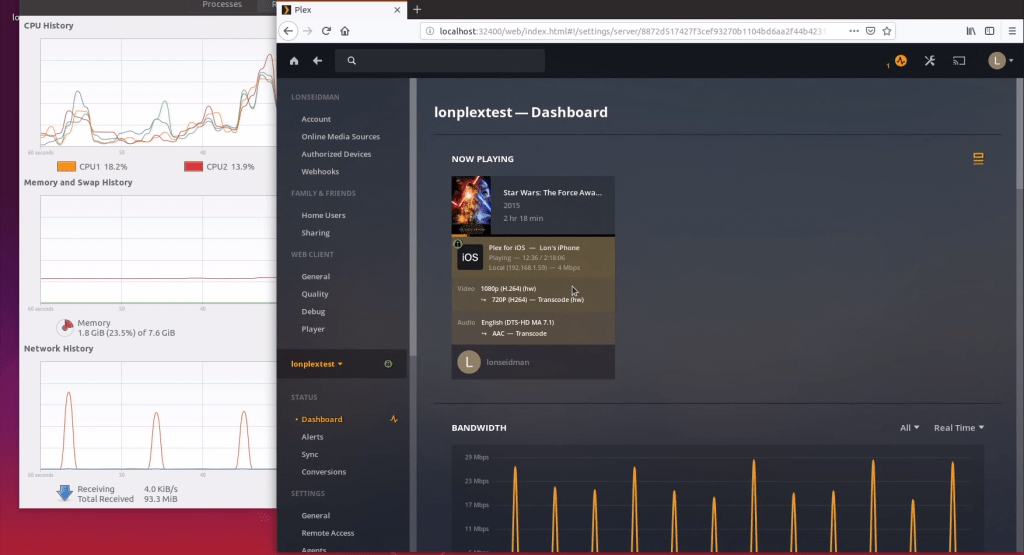 Plex transcoding is a simple process that allows Plex to play media that is otherwise incompatible with the device trying to access the file by turning it into a different codec, or by reducing the resolution to that supported by the device and the network speeds. Not all seedboxes have unlimited Plex transcoding, so if this is a necessary feature for you then you will have to pay attention to the few available plans that include it.
GPU acceleration
Plex transcoding can also come with its own features like GPU acceleration. This allows a GPU rather than your CPU to handle the transcoding. This can benefit those with weaker CPUs by reducing pop-ins or stutters and generally speeds up the transcode.
Different seedboxes will also allow different amounts of simultaneous transcodes, so keep this in mind as well if it is applicable to your preferences.
CPU and RAM Specs
Just as seedboxes have their own specs when it comes to storage, they also have their own CPU and RAM specs. While RAM is more important for running multiple programs simultaneously, good CPU specs are especially important for downloading and uploading data faster, and for some of the additional apps that you may install, including Plex.
The higher your max download and upload speeds, the more powerful of a CPU you should need. A 100Mbps connection should be fine with a dual core CPU and 2Gb of RAM, and a 1Gbps speed should have a quad-core CPU and 8Gb of RAM if you are looking to run Plex with transcodes and other apps.
Shared or Not Shared
Whether the seedbox is shared or non-shared is another factor to consider as it also ties into RAM and CPU usage. Shared seedbox plans are cheaper, but if you are sharing it with multiple people, the CPU usage will likely be maxed out when multiple users are downloading or uploading.
If you want optimal speeds then a dedicated or non-shared server will be your best choice. However, some cheap plans exist with high quality CPUs that shouldn't be too taxing for more casual seedbox users that don't require 24/7 seeding.
Server Location
One of the finer details you can pay attention to when buying a seedbox is knowing the location of the actual server. In theory, the closer a seedbox is to you, the better the speeds and latency will be. While these benefits for downloading will likely be marginal at best, they matter more for Plex streams.
You can purchase a seedbox within the same country as yours at your own discretion if you are very particular about network speed.
Keep in mind that while some people believe that a seedbox from a different country will be better for avoiding legal jurisdictions, seedboxes are already well concealed from ISPs, so there is no real reason to take this into consideration when buying a seedbox.
Server Uptime
While the server location of a seedbox can be useful for some, the server uptime of a seedbox is vital for everyone. The reliability and stability of a seedbox are primarily determined by its uptime. The less time a seedbox spends down, the more time you can spend downloading and uploading even when you are asleep and your PC is shut off. Ideally, you will want a seedbox that has at least 99.9% uptime.
Root access
One detail that will really appeal to some people is a seedbox with root access. Root access is like acquiring administrator rights where you have total freedom over the hardware and software, including the operating system, that runs your seedbox.
With root access, you can control things such as server uptime, program updates, and many other configuration settings. Seedboxes with root access generally cost more money but this can be a great benefit to users with more advanced technical knowledge.
While root access is not necessary for most users to have an excellent seedbox experience, it can come in handy and be worth the price for those who want to completely control how their seedbox operates.
App Compatibility
One of the best things going for any seedbox is how robust its list is of app compatibility. A good rule of thumb is that the more apps or plugins that can work with a seedbox, the better. You can never have too many apps working for you.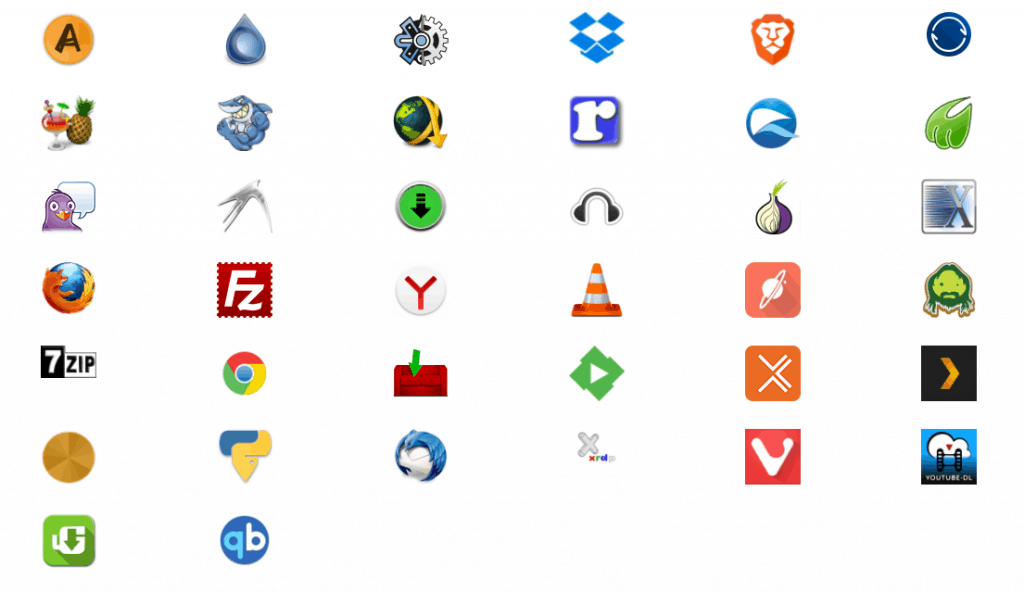 Some of the best apps any seedbox can be used with are Google Drive integration, VPN server, Sonarr, Radarr, a Usenet, and torrent client. Many people consider these apps essentials because of the unprecedented levels of storage transferring, online security, and file-sharing they respectively offer. In general, seedbox apps can come in a few main types all categorized as having to do with file synchronization, download or upload automation, and media streaming.
The great thing about many of these apps is that once they are setup and configured, they will perform their tasks automatically in the background. Anything from hunting down subtitles for movies to syncing files across multiple locations are all major conveniences that are part of the ideal seedbox experience. Always choose a seedbox with a high compatibility of apps listed.
Setup and User Experience
The last few things to keep in mind when choosing a seedbox to purchase are quality of life features. While these won't be "make or break" features to some, they should be kept in mind as they can make the difference between choosing one seedbox over another that otherwise has identical features.
One of these features is the installation process. How easy and fast it is can be a determining factor, especially for people who are less tech savvy or are completely new to the world of seedboxes. Luckily, many of the best seedboxes mentioned above have instant or one-click installation processes.
The user interface and dashboard are other factors. The more intuitive a seedbox dashboard is, the smoother it will be to configure your settings and install extra apps.
An unsung hero of seedboxes is the customer support that the company provides its users. Sometimes seedbox owners need some expert advice on technical issues, so getting into contact with employees via email, voice chat or text chat can be a lifesaver. It's also important to know if this support is available 24/7. Additionally, an FAQ or wiki page of information can be very helpful.
Payment Options
Something that the most careful of internet users will want is various payment methods. Since seedboxes place a major emphasis on anonymity, certain payment methods such as Bitcoin and other cryptocurrencies will stay true to that idea.
Most people will probably be satisfied with more conventional methods offered by most seedboxes, such as credit cards or Paypal accounts. Additionally, extra financial features such as money back guarantees or other kinds of refunds can be useful for people who only want to test drive a seedbox or are skeptical.
Public Tracker Restrictions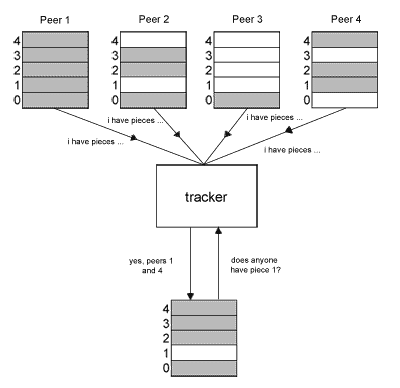 The final item to keep in mind when buying a seedbox is to what extent public trackers for torrents are allowed. While some seedboxes have absolutely zero restrictions on public trackers, others allow them with some restrictions, and others do not allow them at all. Keep this in mind if you are keen on sharing torrents with people even if they are not registered to your server.