More and more people are downloading content through Torrent clients and Usenet. Torrenting is becoming widely known as one of the most convenient ways to download tons of movies, music, and TV shows. Usenet clients can also be used to supplement torrenting by providing access to valuable information and content via bulletin posts.
However, as anyone knows through using them, torrenting and Usenet can result in a lot of used up storage and bandwidth. While you could always purchase another HDD storage device, some people need so much storage that this doesn't end up being a viable solution.
For those who truly love torrenting and downloading content, we're going to take a comparative look at two viable options to make sure you can get all the storage use, server functionality and file synchronization you need: seedboxes and NAS local servers.
---
The Pros and Cons of using Seedboxes for Torrenting and Usenet
If you've seen some of our other articles on this site, then you likely already know a lot about the nature of seedboxes and why they're so useful. If you're new then all you really need to know is that a seedbox is a remote server that also offers off-site storage and high-speed downloads, uploads, and lots of bandwidth. Seedbox slots are generally rented and can also give you access to many different apps and features to automate downloading of media and other files.
Seedboxes have recently become a popular choice for fans of torrenting and Usenet users. Seedboxes offer superior transfer speeds and close to 100% uptime that make them very convenient. Additionally, they can be combined with a large number of apps that will exponentially improve and increase their functionality.
The main appeal of a Seedbox when it comes specifically to torrenting or Usenet is of course the very high download speeds. Many people don't have the highest bandwidths or the highest speeds in either direction, downloading or uploading. This is because some people are limited by the area they live in, or they couldn't get a better deal from their ISP at the time.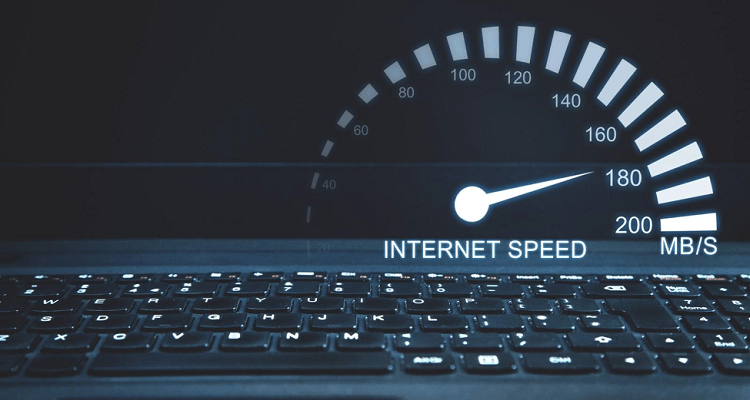 Seedboxes are great for circumventing all of that. With a seedbox, you rent out a remote server that has its own download speeds and bandwidth that are completely independent of what your ISP provides you at home. Even if you only have a download speed of 2Mbps, a seedbox plan could provide something that is a hundred times faster than that. This allows you to download tons of content in minutes instead of hours or days.
Many apps that are compatible with seedboxes are specifically designed to make seeking out content to download via torrent or Usenet clients easy. Most of these can even find them automatically for you.
Warning
Governments and ISPs across the world monitor their users' online activities. If found streaming copyright content, you could get into serious legal trouble. Currently, your IP is visible to everyone. I strongly recommend you to get the
best VPN for torrenting
and hide your identity so that your entertainment doesn't take a bad turn.
Seedboxes will also offer you a lot of flexibility in what you get out of your package plan. Not only are there a ton of seedbox providers out there, but many of them offer loads of different plans. This gives you a lot of freedom in choosing how you want your plan to be.
Take a look at our choices for the Best Seedboxes of 2023:
| Provider | Price monthly | Network Speed (Gbps) | Bandwidth Limits (TB) | HDD Space (TB) | Root Access (y/n) | Server Locations | Plex Support (y/n) | Plex GPU Transcode (y/n) | Total # Apps | Google Drive Integration | Public Trackers | 24/7 Support (y/n) | Support Channels | Money Back Guarantee |
| --- | --- | --- | --- | --- | --- | --- | --- | --- | --- | --- | --- | --- | --- | --- |
| Rapidseedbox | $8 - $67 | 1-20 | Unlimited | 1 - 5.6 | Y | FRA, NL | Y (from $30 plan) | N | 38 | Y | Y | Y | Chat, Ticket | 14-day |
| Seedbox.io | $6 - $48 | 20 | 0.1 (Upload) - Unlimited | 0.6 - 16 | Dedicated servers only | FRA, NL, RO | Y (from $16) | N | 21 | N | Y | N | Ticket | 14-day |
| Swizzin | $15.95 - $70 | 10 | 8 (Upload) - Unlimited | 2 - 12 | N | NL | Y | N | 21 | Y | Y | N | Ticket, Discord | 7-day |
| Ultraseedbox | $5.55 - $112.10 | 50 | 2 (Upload) - unlimited | 1 - 16 | N | NL | Y (from $16.77 plan) | Y (from $16.77) | 35 | Y | Y | N | Ticket | 7-day |
| Bytesized-hosting | $15 - $105 | 10 | 6 (Upload) - unlimited | 1 - 18 | Capsule plans only | LUX, NL, FRA | Y (all plans) | Y (all plans) | 44 | Y | Y | N | Tickets, Discord, Email, Twitter | 2-day |
| Dediseedbox | $15 - $25 | 10 | 10 | 0.75 - 1.5 | N | NL | Y (all plans) | N | 34 | Y | Download is allowed but not uploading/seeding | N | Ticket | 7-day |
| Seedboxes.cc | $16 - $85 | 20 | Unlimited | 1-6 | N | NL | Y | N | 28 | Y | Y | N | Ticket / Support Community | 7-day |
| Cloudboxes | $17 - $87 | 20 | 4 (Upload) - Unlimited | 1-6 | Y | NL | Y | Y (optional 10€/m on Small, Medium shared plans) | 80 | Y | Y | N | Ticket, Discord | 7-day |
Lastly, and arguably the most important advantage of a seedbox, is the privacy that it provides. Your downloads are all going to an off-site server in a data center that is not connected to you. You don't have to worry about a letter from your ISP or Hollywood's lawyers knocking on your door.
While there is a lot of great stuff to be said about using seedboxes with torrents and Usenet, there are a couple of downsides that have to be taken into account.
Seedboxes all have a monthly fee as they are all subscription-based. If you want to use a seedbox indefinitely then you will have to pay for their monthly fee indefinitely as well. This isn't necessarily a bad thing but it can end up being a pricey option in the long run if you opt for an expensive seedbox package.
Speaking of which, while some seedboxes can be pretty cheap, some of them can be a bit more expensive, especially if they are offering unlimited bandwidth, private or dedicated servers, and massive SSD or NVMe storage.
The Pros and Cons of Using NAS Local Servers for Torrenting and Usenet
Now that we've gone over seedboxes, let's look at our second most viable option for torrent and Usenet usage: NAS.
NAS simply stands for Network Attached Storage. While a seedbox is a remote server you rent out, a NAS is a file server that you have access to at your own business or home network. Instead of renting out a seedbox slot, you can instead purchase a NAS device for yourself that will be hooked up to your home network.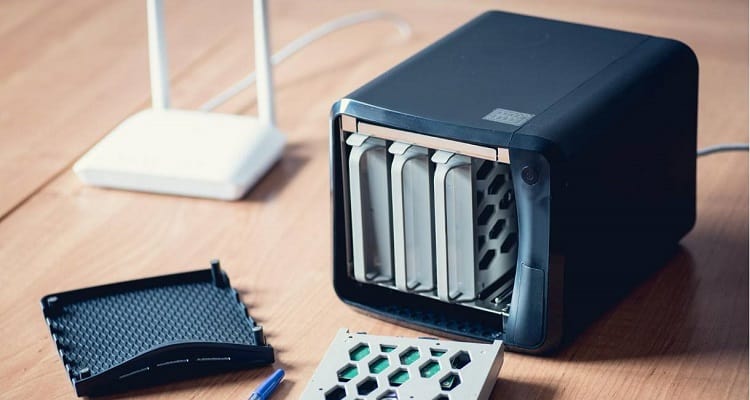 A NAS device, much like a seedbox, can come in many different shapes and sizes. They can come at different prices as well. Some NAS boxes will only cost $200 while some are much more expensive and will cost around $2000. This is usually because they have more features and more storage. One example of this is that some NAS devices can be upgraded with more memory.
A NAS can be very beneficial for torrenting and using Usenet if you are in a certain position. For one thing, the speed of a NAS local network depends on the slowest factor in the network. So if your ISP is providing the slowest stats in the network, that single factor will determine how fast or slow your network will be.
This makes a NAS local network a great choice for people who already have a good internet connection. While a seedbox allows you to remotely upgrade your upload and download speeds, a NAS can be a great supplement to a home network that already has good speeds of 100Mbps or even higher.
Another big plus about getting yourself a NAS local server is that it can be much cheaper than a seedbox in the long term. If you're paying for a seedbox that costs $25 per month, you'll be paying $300 a year. If you bought a NAS device that cost $300, it would have already paid for itself within a year. This makes a NAS a more affordable option if you plan on using it for many years, possibly even if the one you choose costs $1000 or more.
Some NAS devices also have special features. A notable one would be the RAID 1 feature which allows your data to be mirrored onto multiple HDD storages. That way if one of them fails or crashes, your data will still be safe on another HDD. This makes a NAS a great option for those who take backing up their data very seriously.
People who have multiple computers in their household will really see the benefit of using a NAS local server for torrenting. With this method, you'll easily be able to connect all of the computers in your home to the NAS server and have all files that you've downloaded easily shared amongst your roommates or family members. This makes a NAS device a very convenient option for those who want to share all their movies and music with everyone else.
And don't worry about storage – many NAS devices hold dozens of terabytes so that you can torrent to your heart's content.
And, of course, you don't have to leave your main computer running to download or seed a torrent, the NAS is running 24/7 on the network.
The major downside of a NAS is privacy. You are still using your home connection to upload and download, as opposed to a seedbox that is on an independent connection.
The Pros and Cons of using both Seedbox and NAS Local Server for Torrenting and Usenet
While you can easily just use a seedbox on its own or a NAS local server on its own, there really is nothing stopping you from using both at the same time.
While it will cost you a pretty penny to have both a seedbox and a NAS, it is useful to know that the option is available to you if you really want to take your torrenting game to the ultimate level.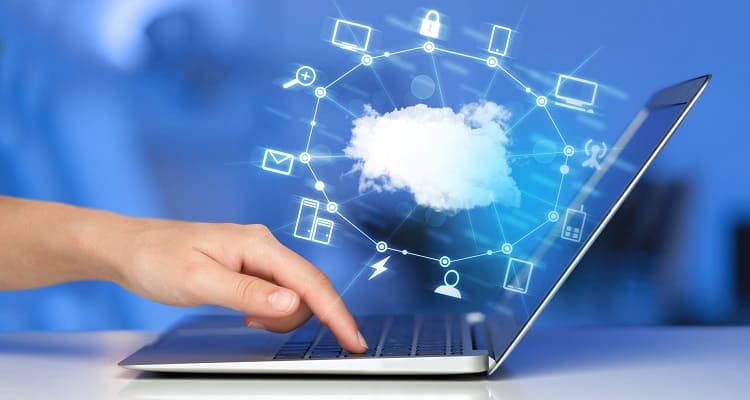 Using both in tandem will require an app like Rsync that will easily transfer your files from the remote seedbox to your local NAS storage directory and server. This allows you to take advantage of the high speeds of a seedbox and use the NAS as a massive storage device with extra features like automatic backed-up data and file syncing across your home. You would also be able to stream media files (e.g. using Plex) much faster within your home as all the data is already on your local NAS.
Final Verdict
Both seedboxes and NAS local servers are excellent ways to improve your time torrenting, but which one is truly the superior method? The truth is not so simple, and the fact is that both methods are great, but each one has its strengths depending on the situation.
If you have slow internet at home and do not have too much money to spend immediately then a seedbox will be the most logical choice. You will get access to some great network and bandwidth options and also be able to use a wide variety of apps to improve performance.
If you have good internet but are low on storage and also want to sync multiple computers at home together then a NAS local server will be the best choice for you. These can be expensive at first but they are a great investment for several years' worth of use.
If your main concern is privacy, definitely opt for a seedbox!