Installing applications and tinkering with the settings to optimize your DIY seedbox or Plex servers can be a daunting task. Using installation scripts is a very useful way to improve the functionality of your seedbox and servers to new levels. While it is a little bit more technical, it is well worth the effort as some of these scripts can reshape your experience of building your own Seedbox and turn your VPS into a multimedia and torrenting powerhouse.
The Best DIY Seedbox and Plex Server Scripts of Today
With that out of the way, let's take a look at the best seedbox and Plex server scripts available online.
---
1. Cloudbox Install Script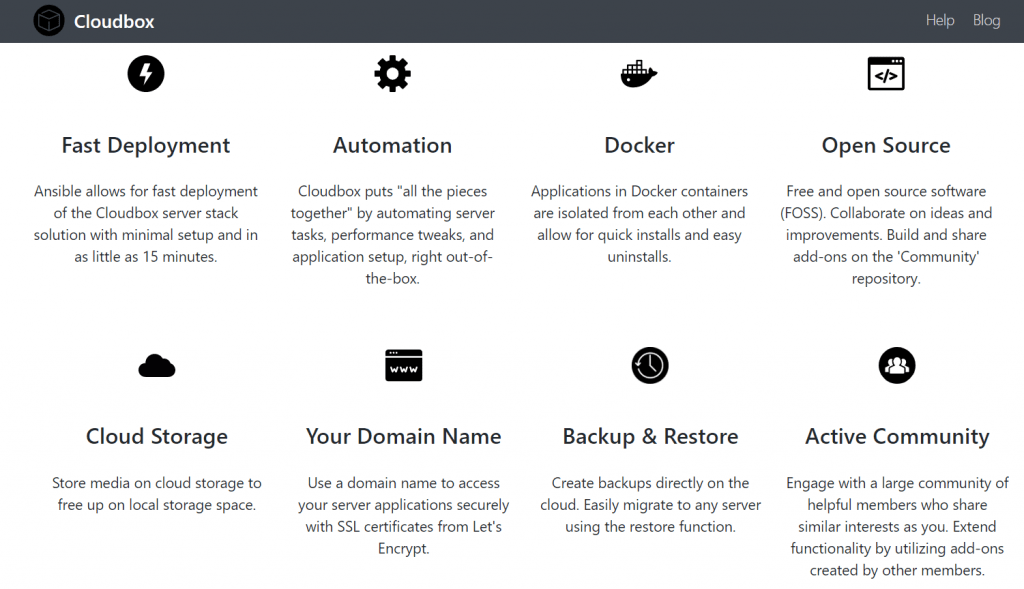 Cloudbox is a useful media server that can really spice up your seedbox with its cloud-based features. Unfortunately, some seedboxes do not have official or native support for Cloudbox and don't support their 1-click installation features. Luckily, there is a script located right here that can solve this issue instantly.
The most useful aspect of Cloudbox is that it allows you to stream your content directly from your Google Drive storage space. If this sounds like an enticing feature then install the Cloudbox script for your seedbox now.
2. PlexGuide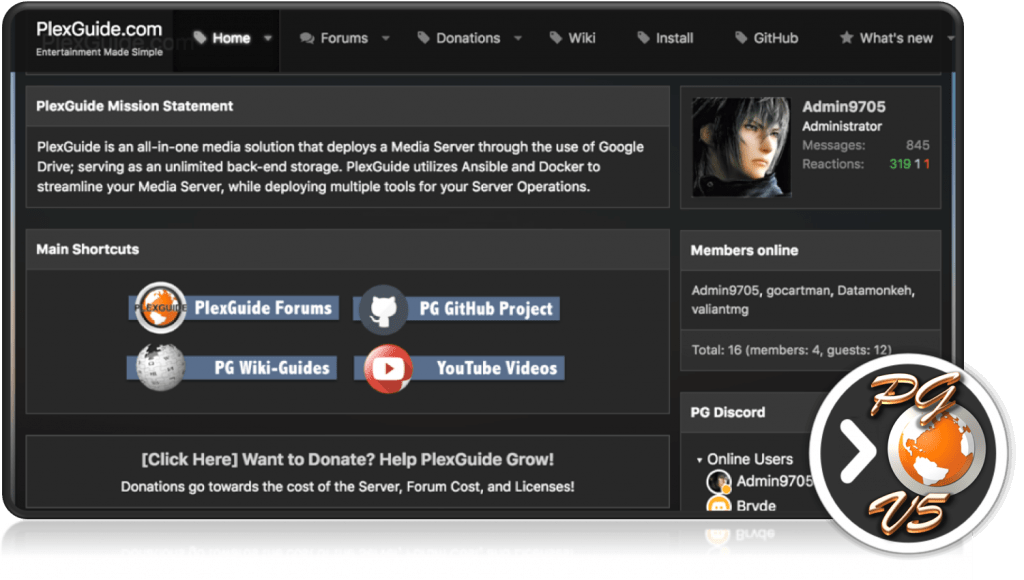 People who love seedboxes like integrating them with their Plex media servers. PlexGuide can really help with that. It's a media solution server that can use either your Google Drive account or your personal storage device as backend storage.
It can also use several different tools to streamline your media server. This is a fantastic way to make your seedbox's media server all the more robust and automated.
3. Swizzin Script
Swizzin is a popular all-in-one seedbox toolbox that comes with a variety of features to help make management easier. Seedboxes require a fair deal of managing and automating, especially if you are setting up your own dedicated and personalized server.
With the collection of scripts that Swizzin provides, you can help make simple and tedious tasks completed automatically.
Warning
Governments and ISPs across the world monitor their users' online activities. If found streaming copyright content, you could get into serious legal trouble. Currently, your IP is visible to everyone. I strongly recommend you to get the
best VPN for torrenting
and hide your identity so that your entertainment doesn't take a bad turn.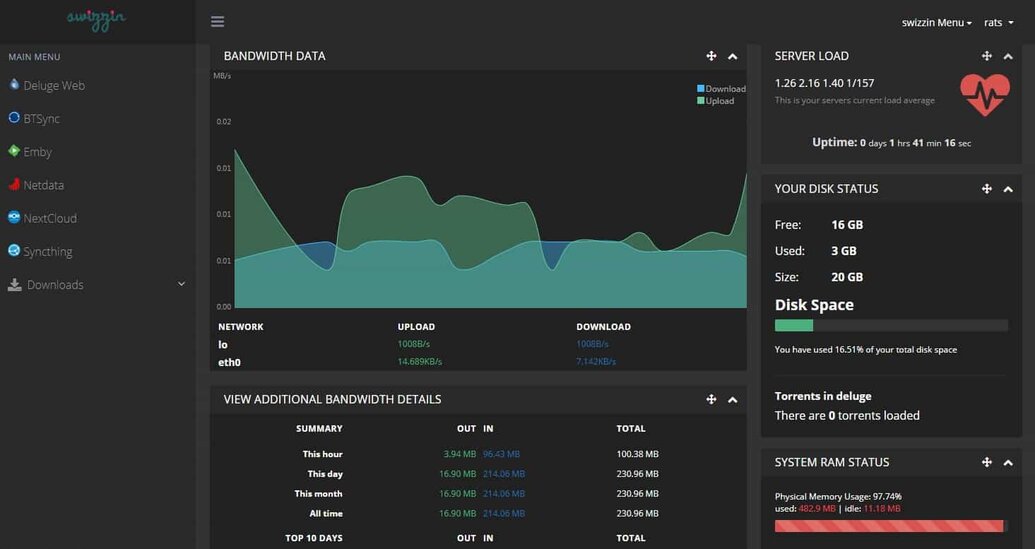 It is also important to note that Swizzin is updated on a regular basis to this day, which makes it a very stable and reliable set of scripts to use. Swizzin also gives you the freedom to choose which apps or scripts to install so that you don't have to overcommit by installing a bunch of extra features you are not interested in.
4. Rtinst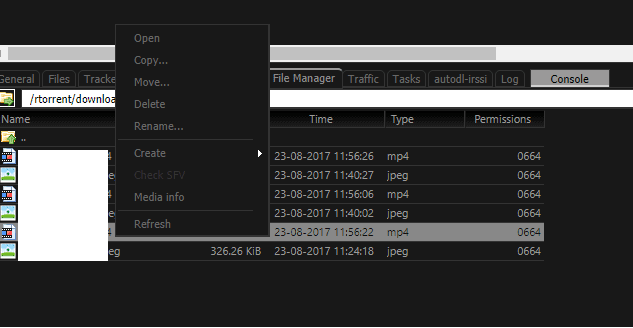 Rtinst is a great seedbox script for big torrent users. What this script does is make it much easier to set up and install certain torrent clients such as rTorrent or ruTorrent on specific servers like a Debian server or an Ubuntu server. This is normally a pretty complicated process but with the rtinst script, it becomes much faster and much easier.
5. Quickbox
Quickbox is another media server application that provides a high-quality dashboard that allows you to use your media server in a much smoother way. Not only is this UI very intuitive but it is also very easy on the eyes.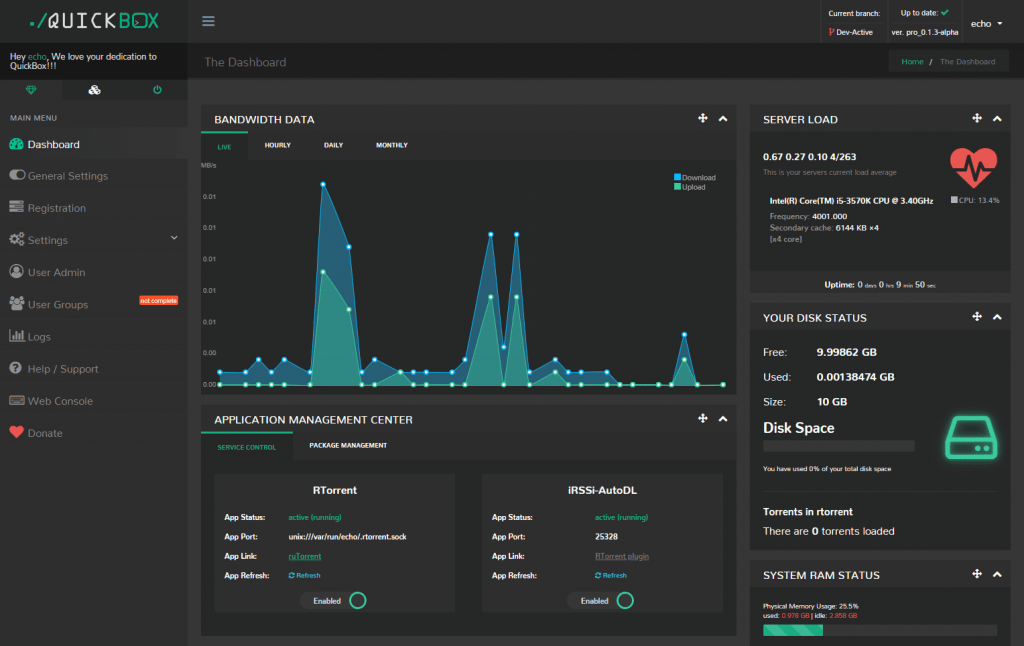 Additionally, Quickbox allows you to achieve very simple app installation and management. Thanks to this feature and the lovely UI, you'll be able to manage and install dozens of apps all at once in a manner that is timely and smooth.
The colors that Quickbox uses are muted and subtle, so you don't have to worry about being bombarded by colors that are too flashy or obnoxious. It also has some nice icons that are easily identifiable that symbolize specific actions.
6. JBOPS
The name looks a little odd but that's because it stands for Just a Bunch Of Plex Scripts. This is arguably the best collection of Plex or PlexPy server scripts you can find on the internet.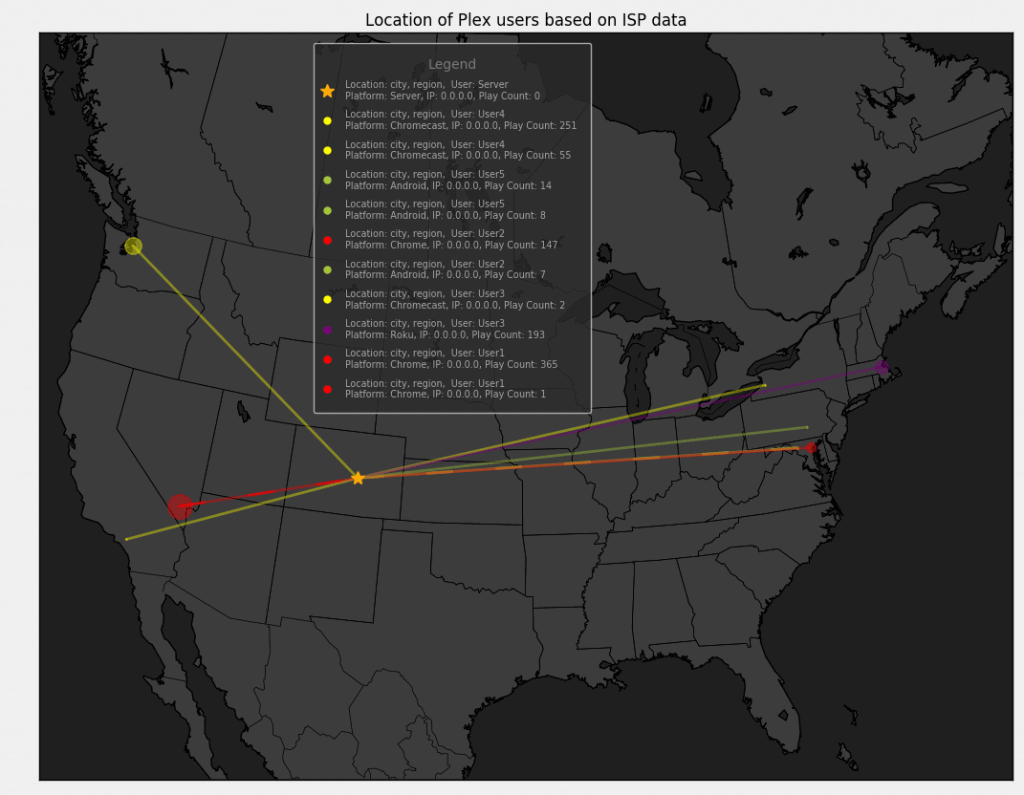 While JBOPS is ultimately a combination of scripts that use Plex, PlexPy, and python-plexapi, the repository also uses some interesting Plex server scripts like ips to maps, which draws a map on connecting server to clients based on available IP addresses.
There is also the bypass auth name script that uses PlexPy to bring up the most recent IP address from a user and then adds it to a list of IP addresses and networks that are allowed into Plex without authorization.
JBOPS also has a script called poster pull which is capable of finding promotional poster images for corresponding movies and TV shows from Plex. It will then save these poster images into the corresponding film or series directories.
Next, there is the plex theme songs script which downloads theme songs from Plex TV shows in mp3 format.
There is also the aired today playlist script that creates a Plex media server playlist that is comprised of anything that was aired on that same day.
The truth of the matter is that there are so many scripts contained within JBOPS that we'd be here all day if we tried to get through them all. Feel free to look into JBOPS yourself so you can get a better idea of the sheer number of Plex server scripts that are available there.
7. Bytesized Hosting Connect
While Bytesized Hosting is best known as a seedbox provider, Bytesized Hosting Connect (or BCD) is a script application that is essentially a very useful control panel. It has the ability to transform your server into an application platform via open source technology. This new application will give you the power to configure multiple installed and supported apps through its useful web interface.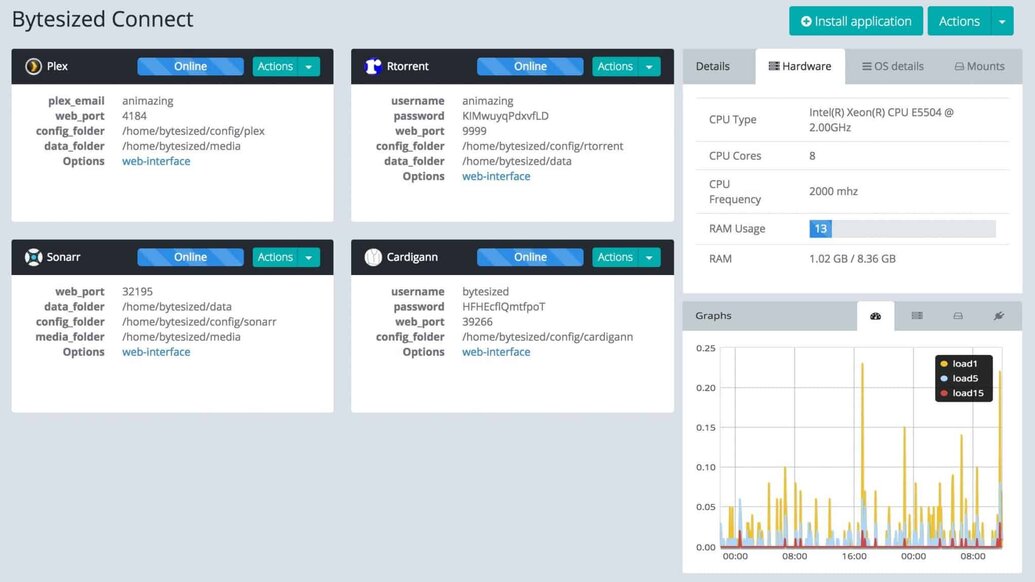 Because Bytesized Hosting Connect is completely open-source, it gives you the freedom to add in your own kind of apps and media servers as well, including Plex, rTorrent, and Deluge. Bytesized Hosting Connect is also very easy to install, very easy to use and is extremely fast and stable.
All of this together makes it one of the best server scripts and seedbox scripts out there. In fact, it is so well optimized that even old and weaker computers with limited RAM and outdated CPUs should be able to run Bytesized Hosting Connect with little to no issues.
And just in case you were wondering – no, you do not need to be a paid customer of Bytesized Hosting just to be able to use BCD.